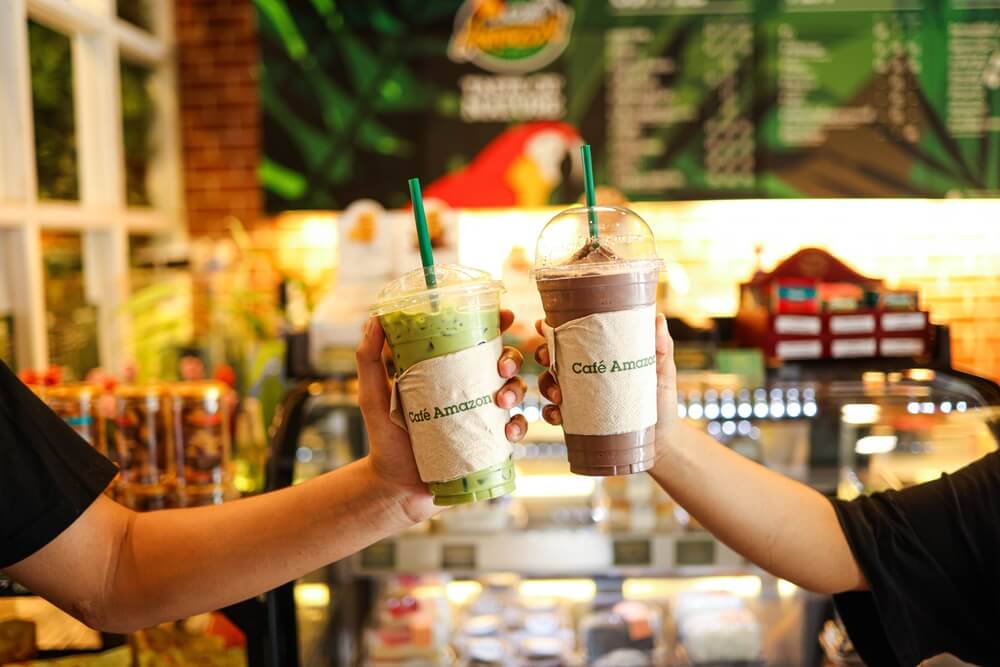 Chilled Chidlom Cafe Spots
For those working in Chidlom area offices, knowing where the closest cafes are is essential. There are many reasons to check out some of the great cafe options at The Mercury Ville besides just getting coffee, tea, or pastries, however. Below are some of the top reasons to visit cafes near Chidlom.
Reasons to Visit a Cafe
There are many benefits to visiting a cafe and many activities that you can do while you are there. Take a look at some of the top reasons to stop at a nearby cafe.
Casual Meetings
If you need a spot for a casual work meeting, a cafe could be exactly what you are looking for. Whether you are meeting new colleagues, talking with a client about a project, or conducting an informal interview, it can be nice to have a space outside of the office to have a meeting.
Cafes create a great environment for quick, casual meetings and offer delicious beverages and snacks for you to refuel with on your way back to the office. Furthermore, you can always create a great first impression with a client by offering to buy them a coffee.
Change Up Your Work Environment
Another popular reason for people to visit local cafes is to mix up their work environment and kick-start their creativity. If you work in a large company, the corporate office environment can sometimes be draining and make it hard to think of fresh ideas. Heading to a coffee shop for an hour or two of work away from the office allows you to jumpstart your mind with a bit of caffeine and a new inspiring environment.
If you are a freelancer or someone who primarily works from home, changing up your work environment is equally important for maintaining productivity levels. This is particularly true if you have to complete work despite at-home distractions, such as family members, pets, or chores left undone. A change of environment can be just the spark that you need to get your next project started.
When You Crave a Fancy Drink
Whether you make your own morning drinks at home, or rely on an office coffee machine to give you a morning burst of energy, the same drink every day can get old after a while. It can be fun and exciting to take a special trip to a nearby cafe for a fancier drink, particularly if you are celebrating a big accomplishment at work or a special occasion, such as a birthday. Why not treat yourself once in a while with your favorite coffee or tea beverage at a Chidlom cafe?
Meet Up with Friends or Dates After Work
Do you have a friend that you need to catch up with? Or perhaps you need a great spot to have a first date with your new love interest? A nearby cafe is the perfect place for these types of casual meet-ups. Cafes offer a comfortable, welcoming atmosphere that makes it easy for you to have a chat with your guest.
Chidlom Cafes to Try
Chidlom is a bustling area right in the heart of Bangkok. Surrounded by thriving businesses, classy shopping areas and a diverse range of excellent restaurants, Chidlom is a very lively part of Bangkok. When you are next in this exciting part of the city, there are two cafes in The Mercury Ville that are certainly worth checking out.
Café Amazon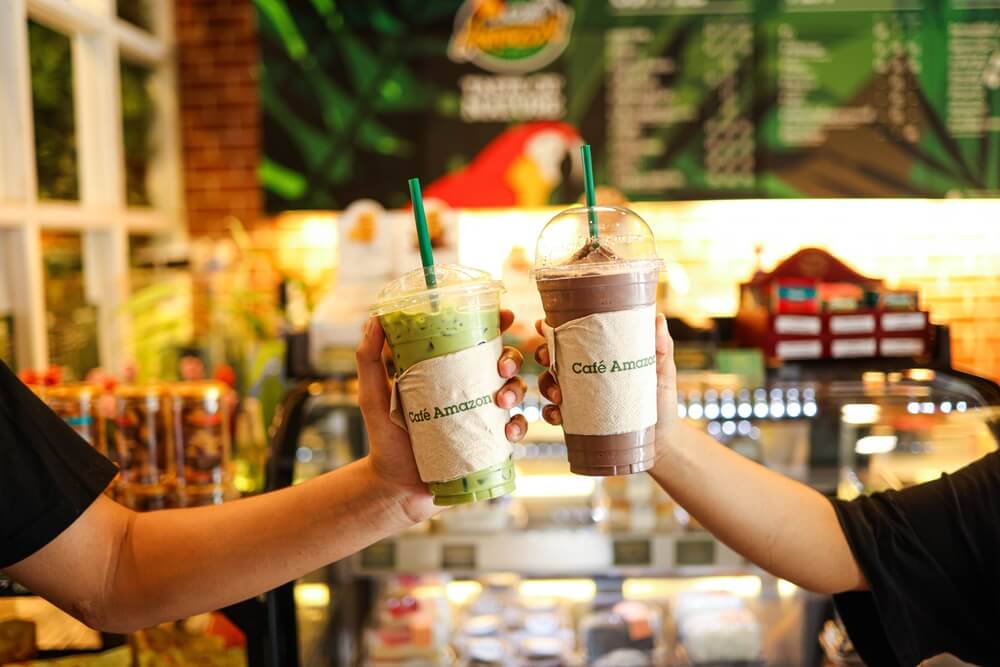 As its name suggests, Café Amazon is built on the concept of the Amazon rainforest, which is located in Brazil, one of the top coffee producing countries in the world. The Amazon is a haven of unique wildlife, beautiful trees, and a diverse range of interesting plant life.
The Café Amazon chain strives to create this style of shady, lush environment in their outlets. Their atmosphere is an ideal meeting area for travelers; a cozy, relaxing oasis in which to enjoy delicious drinks and snacks.
Starbucks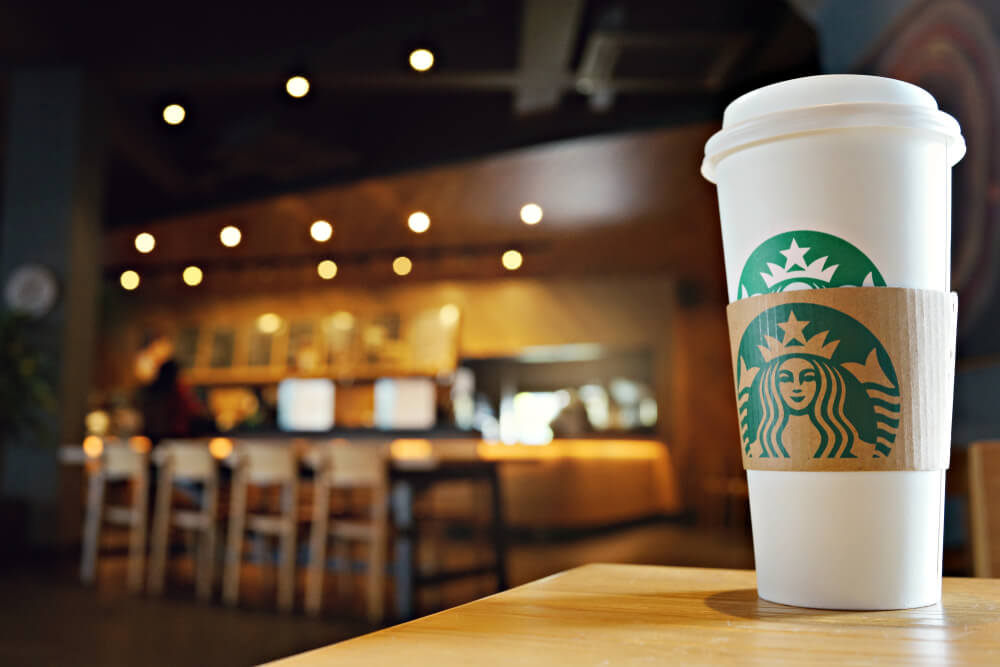 This famous Seattle-based coffee chain has been operating in Thailand since 1998. They offer the signature drinks that can be found at Starbucks locations all around the world, in addition to specialty beverages that are designed specifically for their Thailand locations.
Starbucks is dedicated not only to offering great coffee, but also supporting local communities. To do this they have sponsored sustainable coffee production projects in collaboration with some of the Thai hill tribes.
Furthermore, Starbucks is known for the ambience in their cafes, making them great spots to set up and do some work for the afternoon or meet with friends. They offer WiFi for all customers with no time limit and areas equipped with outlets to charge your laptop or phone.
Explore Cafes Near Chidlom
The next time you need to host a business meeting, plan a first date, catch up with a friend, or change up your work environment for a boost of productivity, stop by The Mercury Ville and visit one of these great cafe spots. You will be sure to find delicious beverages and the chilled atmosphere that you need to get you through the day.
share