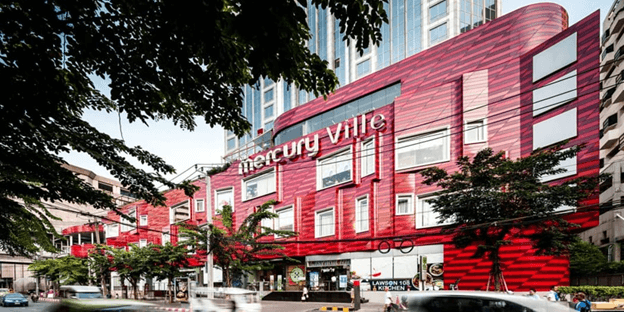 Great Restaurants for Lunch in Chidlom
Mercury Ville: A Community Mall with Great Restaurant Options for Lunch
The Mercury Ville is a gorgeous community mall with an eye-catching red facade. Conveniently located near Chidlom station in the center of Bangkok, this complex is within easy walking distance of many downtown businesses.
This makes The Mercury Ville a great place to head on your lunch break. You can find a wide selection of foods from around the world, including sandwiches, tacos, salads, bento boxes, and Thai food. Restaurants are modern and affordable with delicious dishes that will leave you feeling satisfied. 
Whether you are looking for a spot to sit down for an extended lunch break or you just need to grab a quick bite on your way back to the office, The Mercury Ville has a restaurant option for you. Take a look at our list below before you choose a restaurant for lunch.
Moom Gapao
Moom Grapao, or "grapao corner" in English, is a great restaurant for lunch-goers who are looking for a fresh, healthy Thai food option and love the traditional grapao dish. Pad grapao is a dish consisting of stir fried meat, holy basil, and chilies plated over a bed of rice and sometimes topped with a fried egg. This delicious dish is a favorite option among both Thais and foreigners. 
Moom Grapao does a fresh, unique take on this traditional dish. They offer a range of protein options for your grapao, as well as a sliding spice scale so you can choose your level of heat. They use high-quality ingredients and keep their dishes healthy by using less oil, a low-sodium recipe, and no MSG, making Moom Grapao a great healthy restaurant option for lunch.
Bizzy Box
Bizzy Box is a fantastic grab-and-go food option for those who are short on time. Their bento box style meals are prepared each day by an in-house cook to ensure that they are fresh and ready to eat when you drop in. These fresh dishes include main dishes, snacks, and desserts, in addition to several beverage options. 
Some of Bizzy Box's most popular meal options are fried rice topped with char siu, chicken katsu with jasmine rice, scrambled eggs with toast and breakfast sausages, Thai-style omelet over rice, and sticky rice with fried pork. If you have time to sit and eat your food in-store, there is a small seating area, or you can take your meal back to the office when you are short on time at lunch.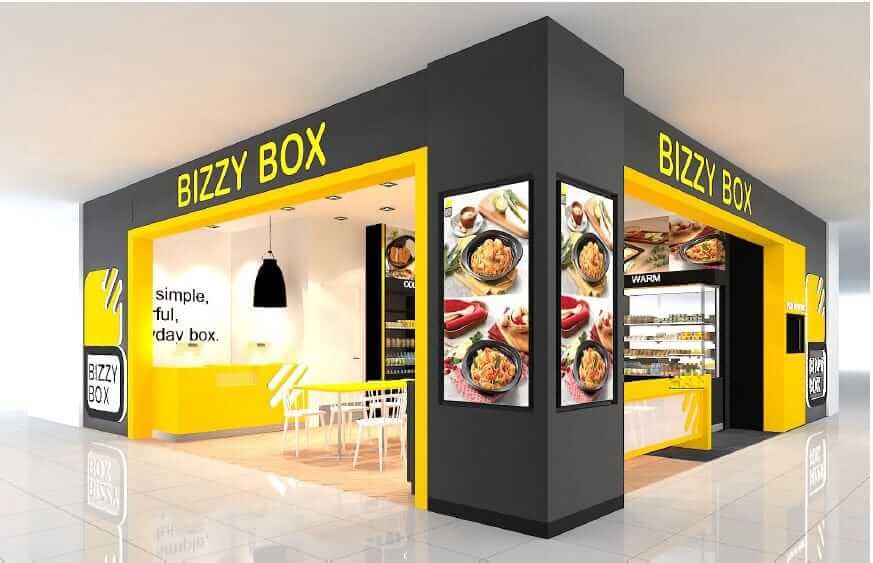 Subway
The famous Subway sandwich chain is known worldwide for offering a healthy alternative to other fast-food options. This is a great restaurant for a lunchtime sandwich built exactly how you like it. When you order at Subway, you are able to choose the type of bread you'd like, and all the toppings that go on your sandwich as well, including meat, cheese, vegetables and sauces. This allows you to cater to your exact preferences.
Some of Subway's most popular sandwiches include the Meatball Marinara, Spicy Italian, Sweet Onion Chicken Teriyaki, the Subway Club, and the Veggie Delight for those who don't eat meat. In addition to delicious sandwiches, Subway also offers a variety of salads and wraps, along with side options such as chips and cookies.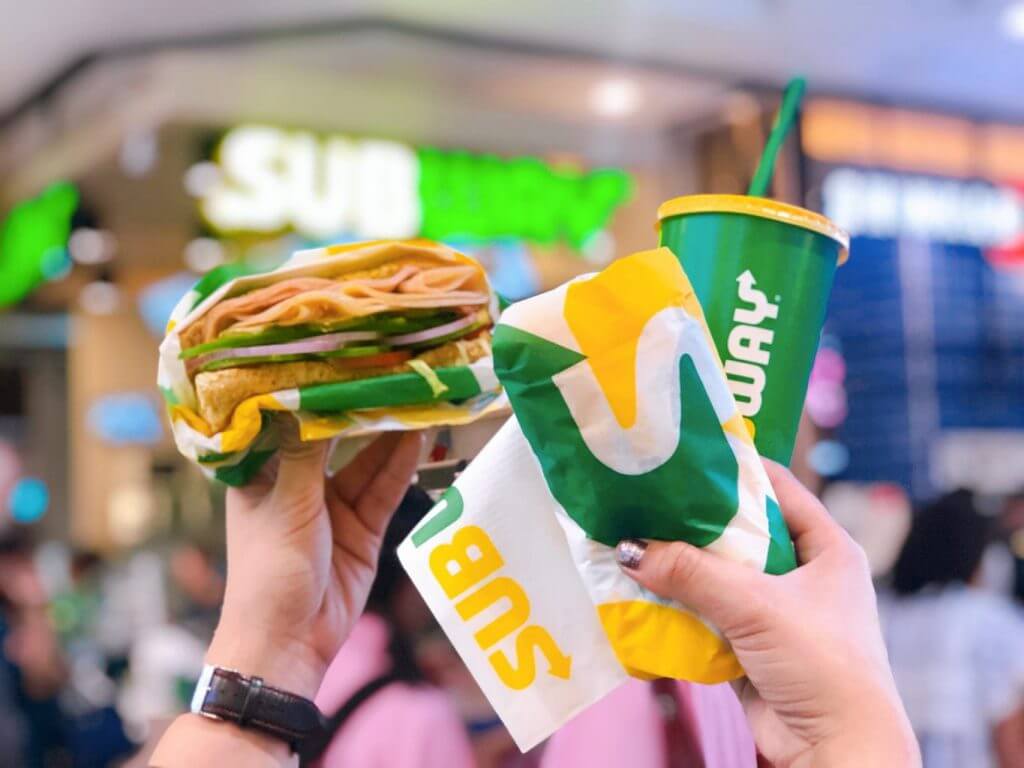 Getfresh
Another healthy restaurant option for lunch is Getfresh. Their restaurant concept was designed for customers who enjoy an active, healthy lifestyle and put conscious thought into the food they consume. They focus on using fresh, natural ingredients that are both delicious and reasonably priced.
Their menu incorporates both Western food options and more familiar Thai dishes, so that visitors can enjoy selecting food that matches their preferences and cravings each day. They feature dishes like salads, smoothies, pastas, sandwiches, a variety of bowls, and more traditional entrees, such as grilled chicken with rice. No matter what kind of food you are looking for, Getfresh has a health-conscious menu item for you.
Lawson 108
This Japanese convenience store chain brings tasty to-go food items to all their customers. Lawson 108 is a great option for those who don't have time to sit down, but want to grab a quick snack or light lunch to keep up their energy for the afternoon.
They provide a wide variety of food items, including some easy convenience store meals like bento boxes, hamburgers, pre-packaged sandwiches, manapua buns and onigiri. They also carry sweet snack items, including ice cream, mochi, and a variety of small pastries. Stop by Lawson 108 anytime you need a Japanese-style snack or quick-grab lunch option.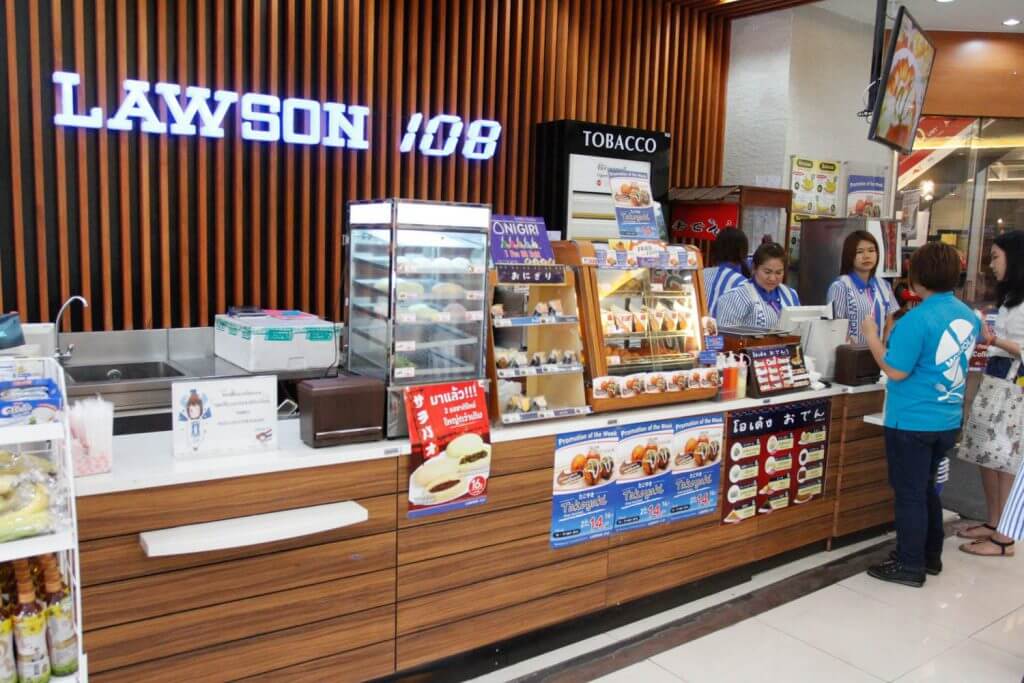 Visit The Mercury Ville Restaurants for Lunch
With so many amazing food options to choose from, it is always a great idea to visit The Mercury Ville's restaurants for lunch. You'll be sure to enjoy some tasty dishes at affordable prices and have plenty of time to get back to the office for your next meeting.
In addition to great food options for lunch, The Mercury Ville also has many health and beauty shops, as well as services and shopping options, so you will have no problem doing some banking or picking up any items that you need during your lunch break.
This impressive community mall has everything you need, so check out The Mercury Ville today for an enjoyable lunch break experience.
share