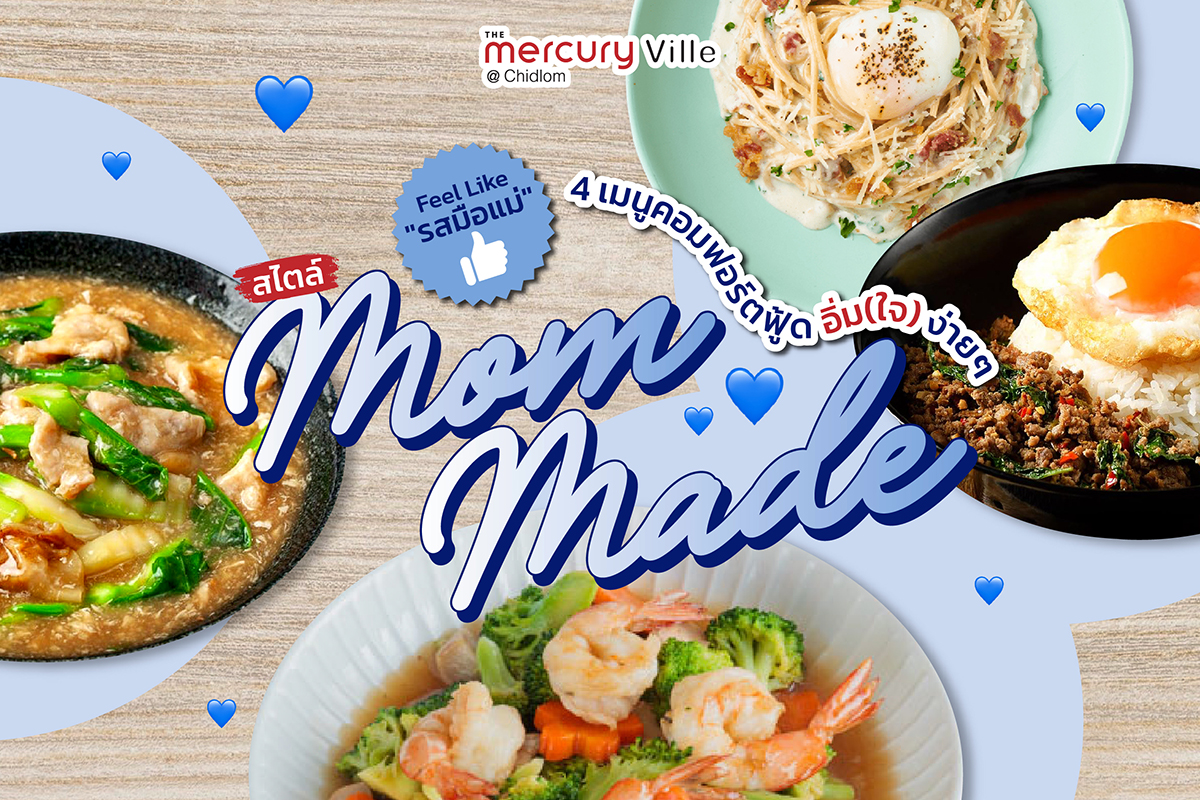 4 Comfort food dishes to welcome Mommy's Day
Because every dish has a story, and one of the first dishes for many people is probably the simple and meticulously crafted home-cooked meal by their mothers. This Mother's Day, we would like to recommend 4 comfort food-style dishes that may seem ordinary but are packed with flavor and carefully selected high-quality ingredients from 4 leading restaurants at The Mercury Ville @ Chidlom for everyone in the family to enjoy on this holiday.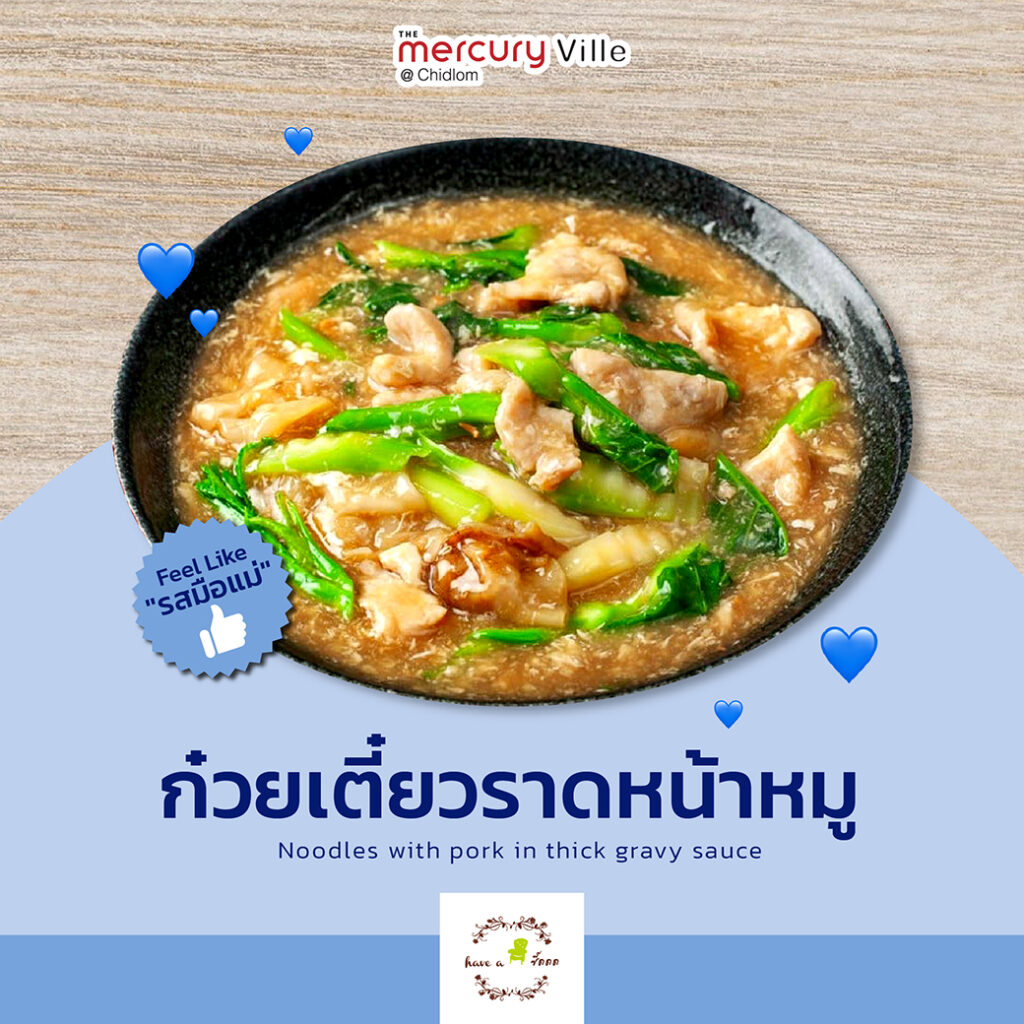 𝐌𝐞𝐫𝐫𝐲'𝐬 𝐏𝐢𝐜𝐤: Noodles with pork in thick gravy sauce
This is because "Pork Noodle Soup" from Have A Zeed is one of the comfort foods that reminds us of the taste of home-cooked meals. With aromatic Chinese style thick gravy of fermented soybeans and thinly sliced marinated pork, this dish is a perfect mix of everything you ever need for a family time.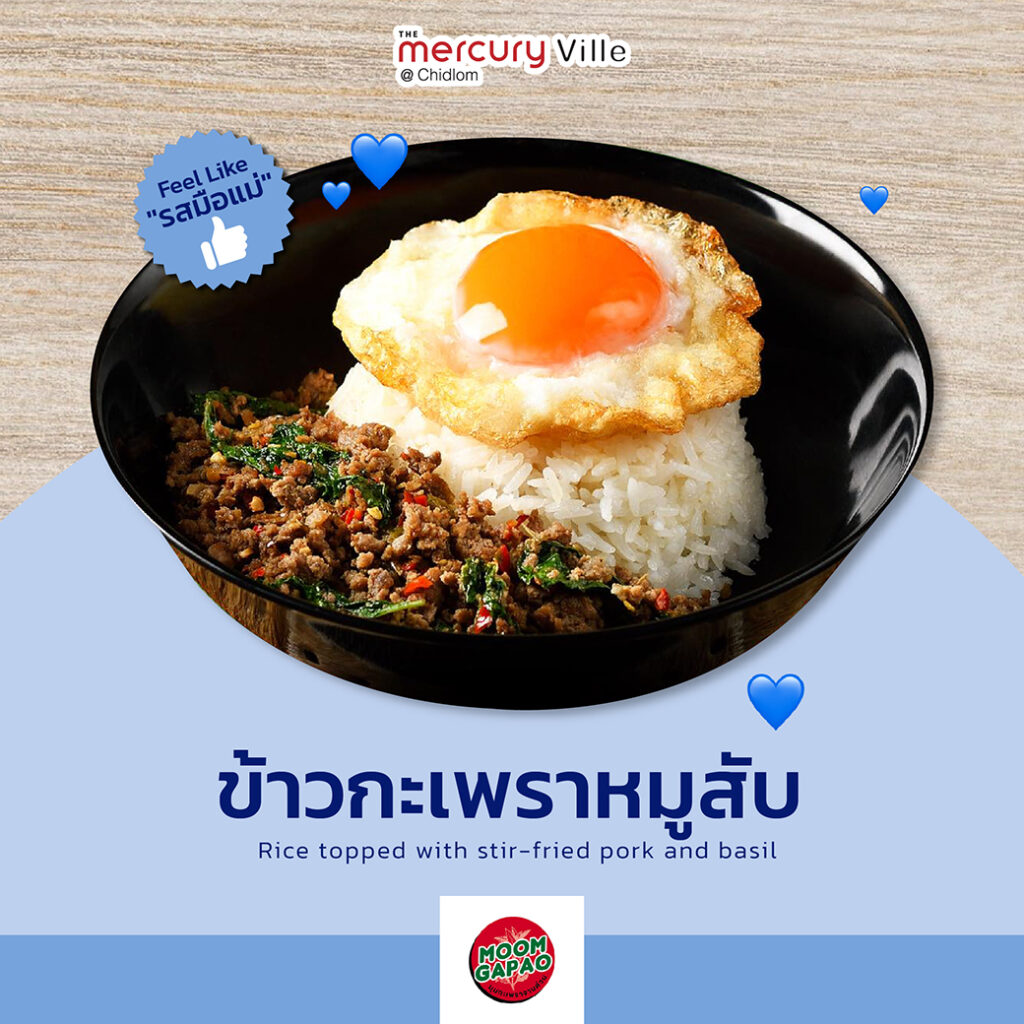 𝐌𝐞𝐫𝐫𝐲'𝐬 𝐏𝐢𝐜𝐤: Rice topped with stire-fried pork and basil
A simple dish that everyone loves: a stir-fried minced pork with basil. And yes, each household's mother's recipe may vary, with some adding long beans or young corn. But the Ga Pao from Moomgapao may be the one that makes you go, "Mom, can you make it like this?" Don't forget the crispy fried egg on top!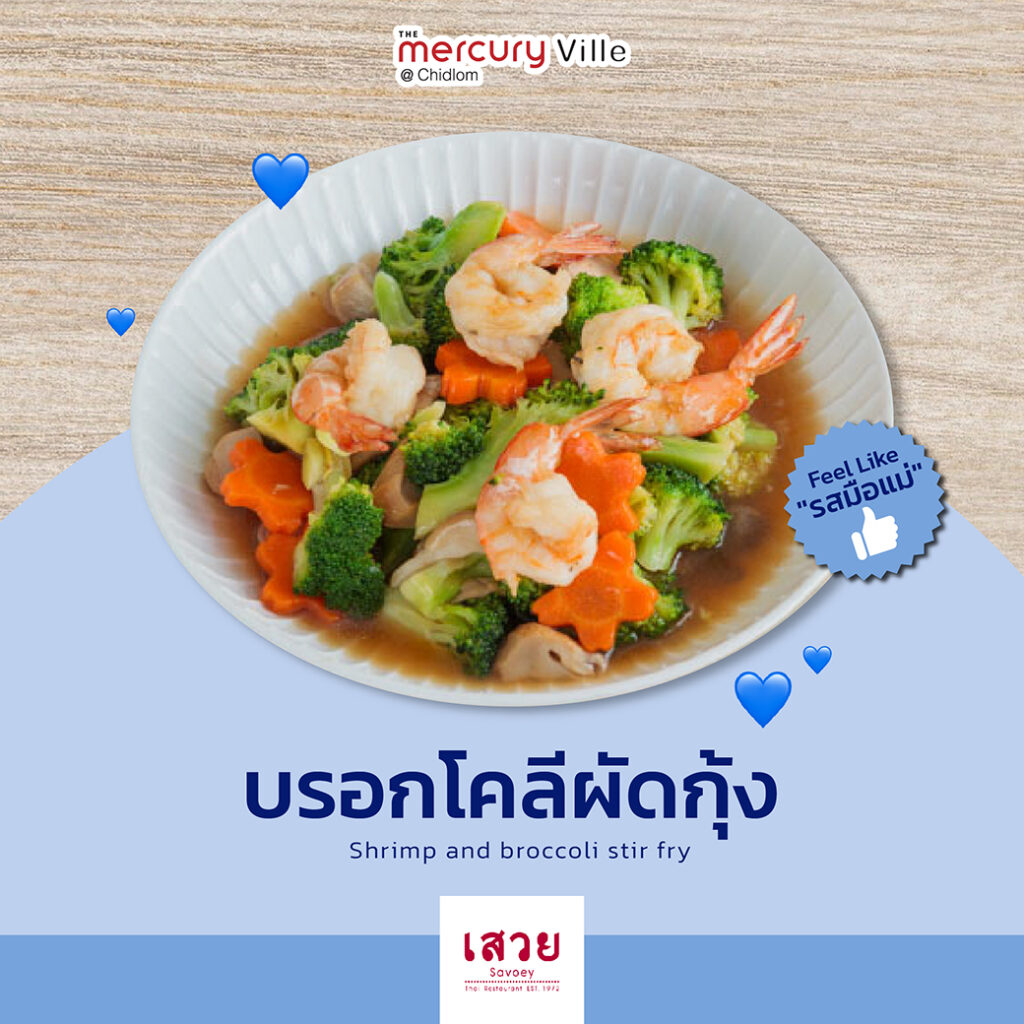 𝐌𝐞𝐫𝐫𝐲'𝐬 𝐏𝐢𝐜𝐤: Shrimp and broccoli stir fry
Never will anyone find a shrimp bigger than mom's shrimp, but at Savoey, you can indulge in this dish which features jumbo-sized shrimp and fresh broccoli.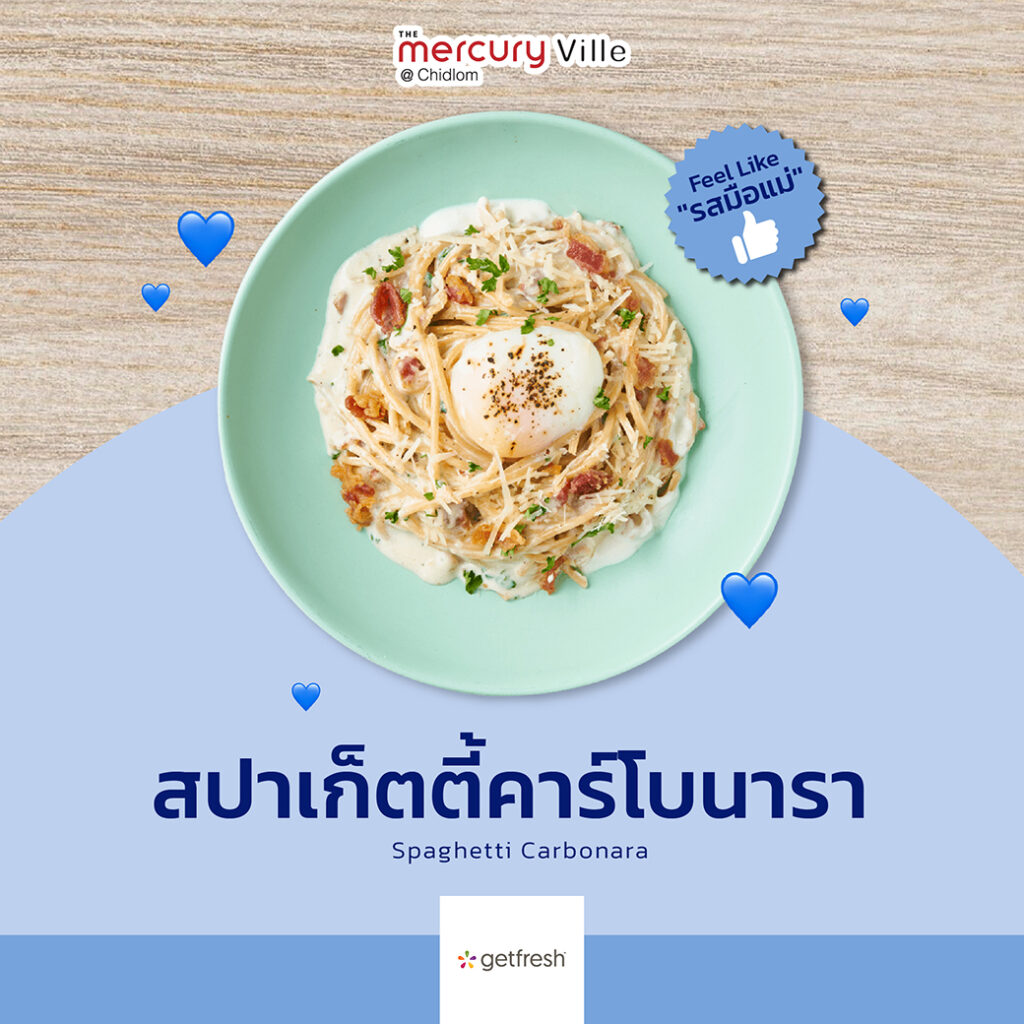 𝐌𝐞𝐫𝐫𝐲'𝐬 𝐏𝐢𝐜𝐤: Spaghetti Carbonara
Let's face it that mom will always be mom, and her cooking style is one of the most delicious that captures our heart the most. And if you want the authentic Italian taste of mom's cooking style, getfresh is ready to provide it on a day when mom is busy or home late.
share