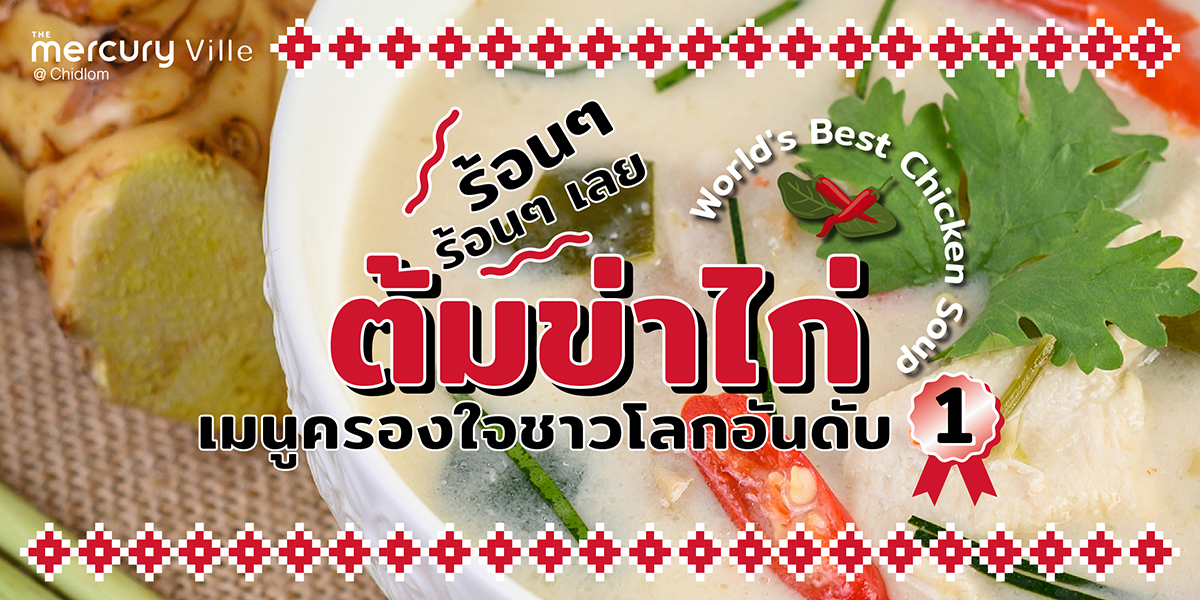 Tom Kha Gai: The World's Best-Rated Chicken Soup and Where to Enjoy It Properly in Chidlom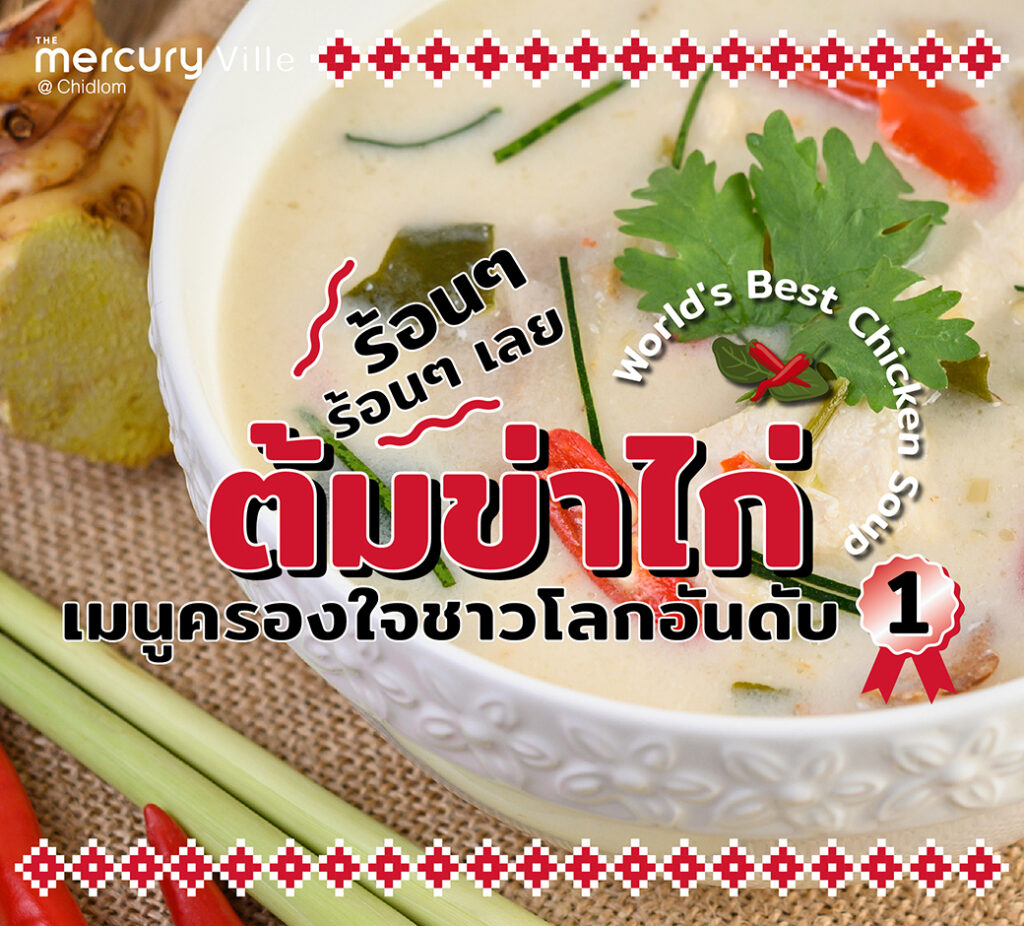 Tom Kha Gai is rich and spicy with a fragrant aroma of herbs and spices in the traditional Thai style. It's no wonder that the world has voted for Tom Kha Gai to be the number one chicken soup in the world for this year, according to the TasteAtlas website. Don't miss the chance to savor this world-class dish prepared by the chefs of two renowned Thai restaurants we recommend you visiting!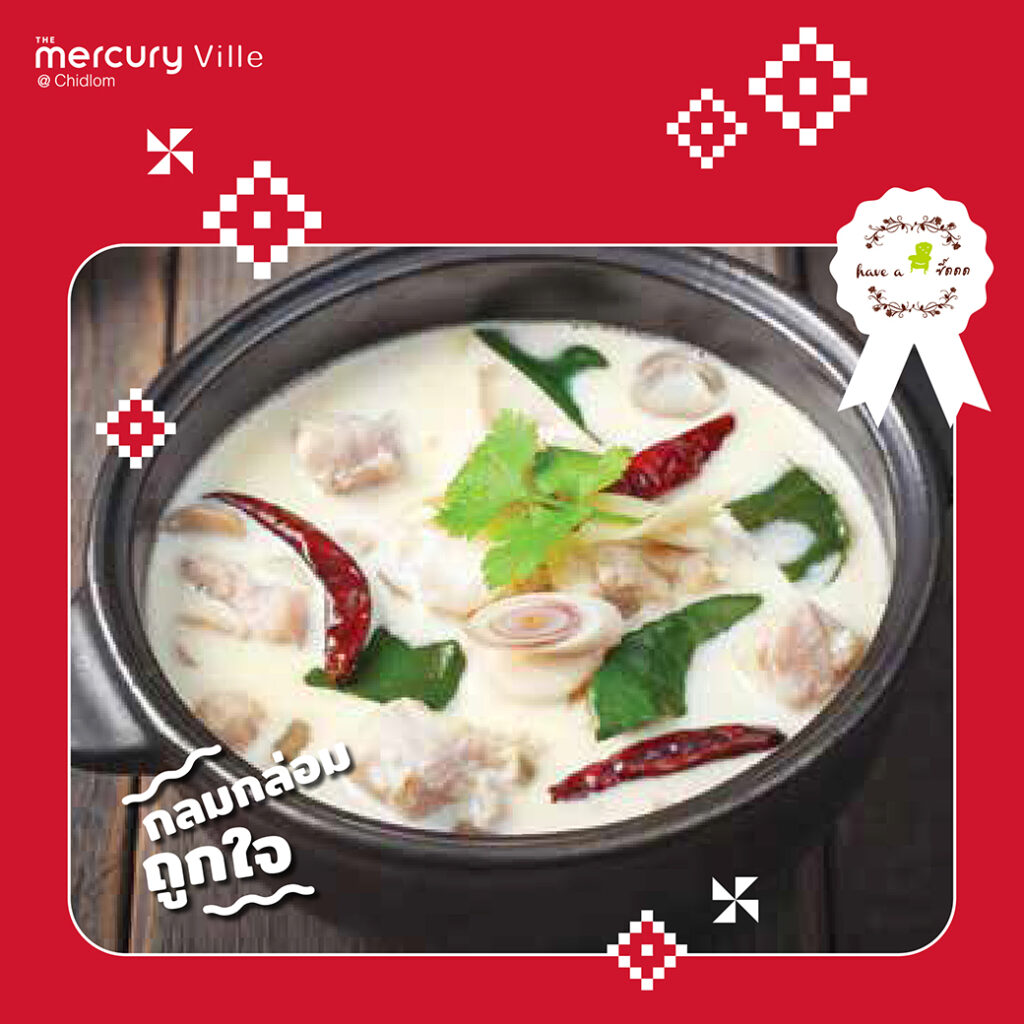 Have A Zeed, 2nd Floor, The Mercury Ville @ Chidlom
Deliciously satisfying for Thais' palates. Here offers the ultimate destination for every menu item. Don't miss out on the must-try dishes, including Tom Kha Gai, stir-fried shrimp paste noodles, beef Massaman curry, and many more, not to mention various types of spicy salads.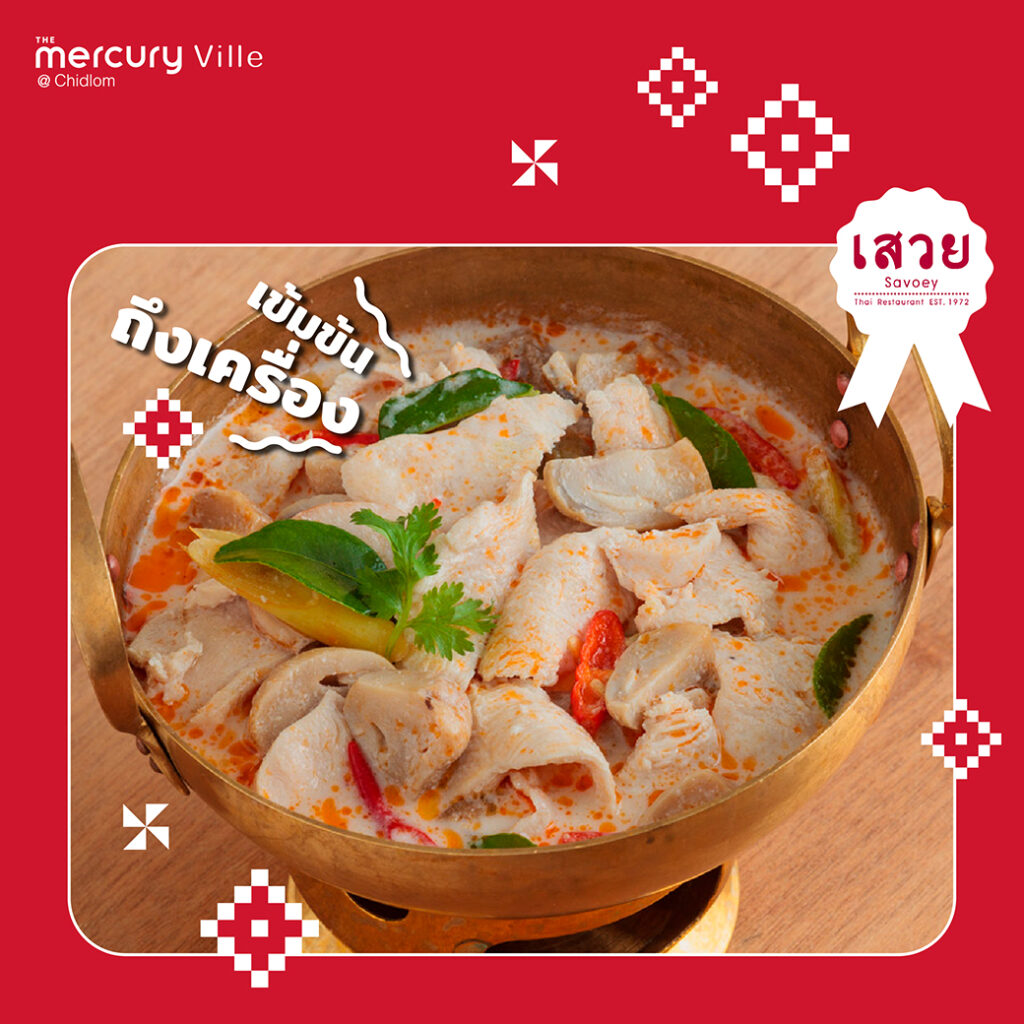 Savoey, 2nd Floor, The Mercury Ville @ Chidlom
Savoey is a Thai restaurant that has won the hearts of both Thais and foreigners. In addition to the Tom Kha Gai menu, don't miss the recommended dishes such as Pad Thai with King Prawns, Pineapple Rice, or the spicy and flavorful Khao Kluk Nam Prik Long Ruea.
share