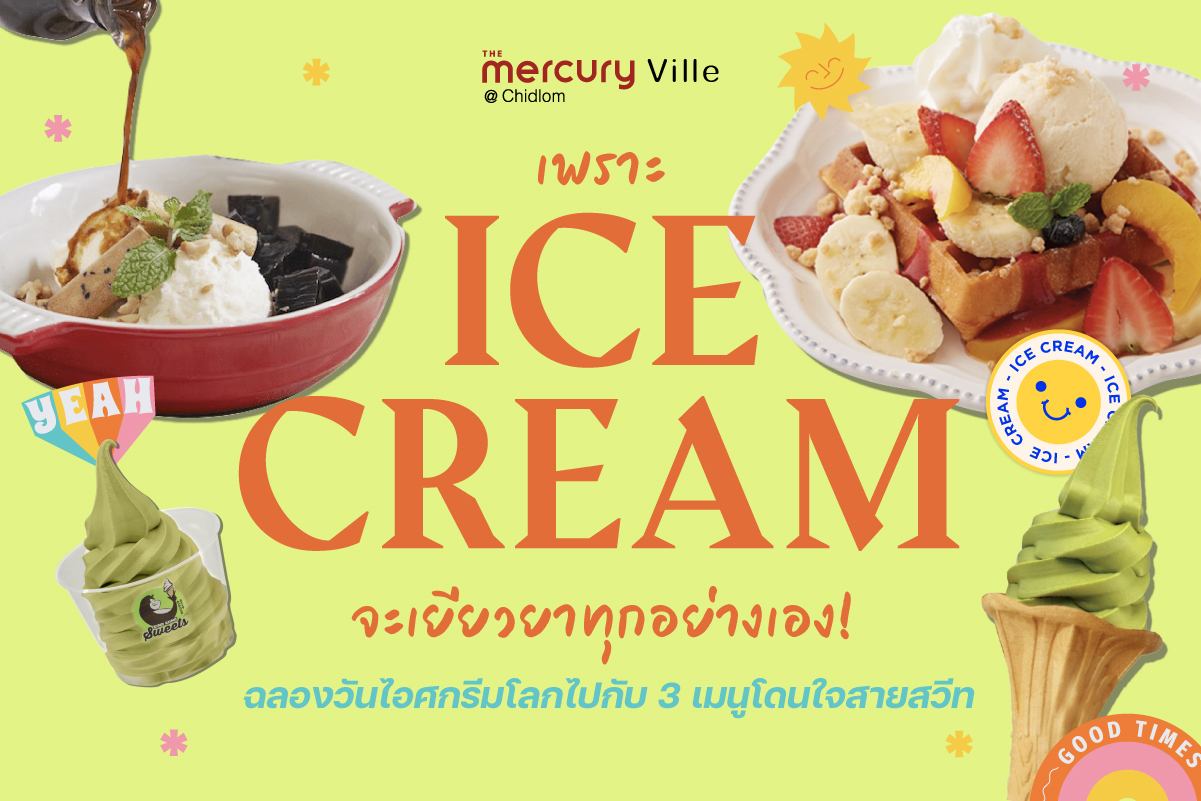 Celebrate 'World Ice Cream Day' with 3 soul-satisfying places worth checking out
Let's celebrate World Ice Cream Day with 3 menus and 3 heartwarming styles at The Mercury Ville @ Chidlom. Today we have gathered and served the best secret dishes that can be described as delicious and soul-satisfying, whether it's a solo feast or a final palate cleanser, they are surely irresistible.
𝐌𝐞𝐫𝐫𝐲'𝐬 𝐍𝐨𝐭𝐞: National Ice Cream Day, which is the national day for ice cream in the United States, was established in 1984 by former President Ronald Reagan, designating every Sunday of the third week of July each year as a celebration of the global popularity of this American-style sweet dessert.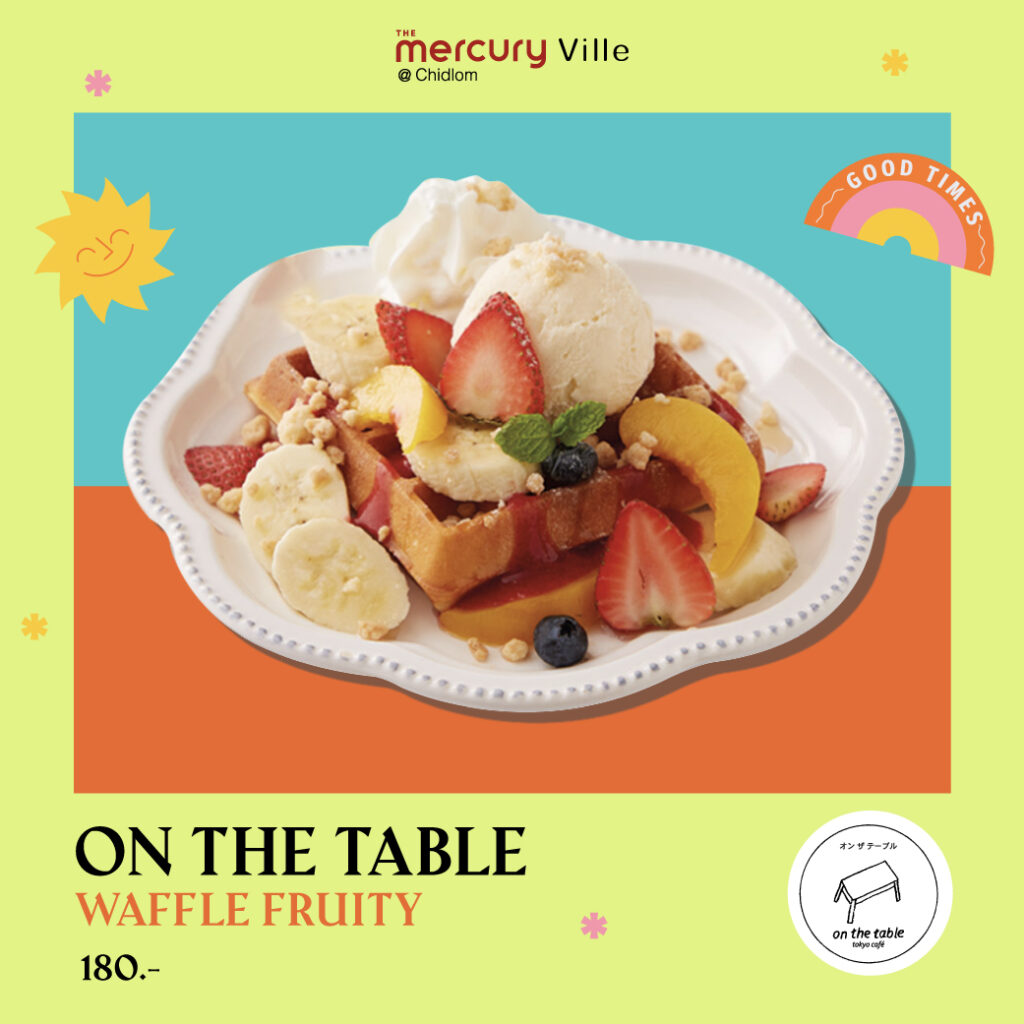 Because food is a big deal, to make it great, you have to play big. This menu combines the deliciousness of soft and fragrant waffles with a variety of tropical fruits to give a refreshing taste. It also brings together all the ingredients with premium-quality vanilla ice cream as their showstopper.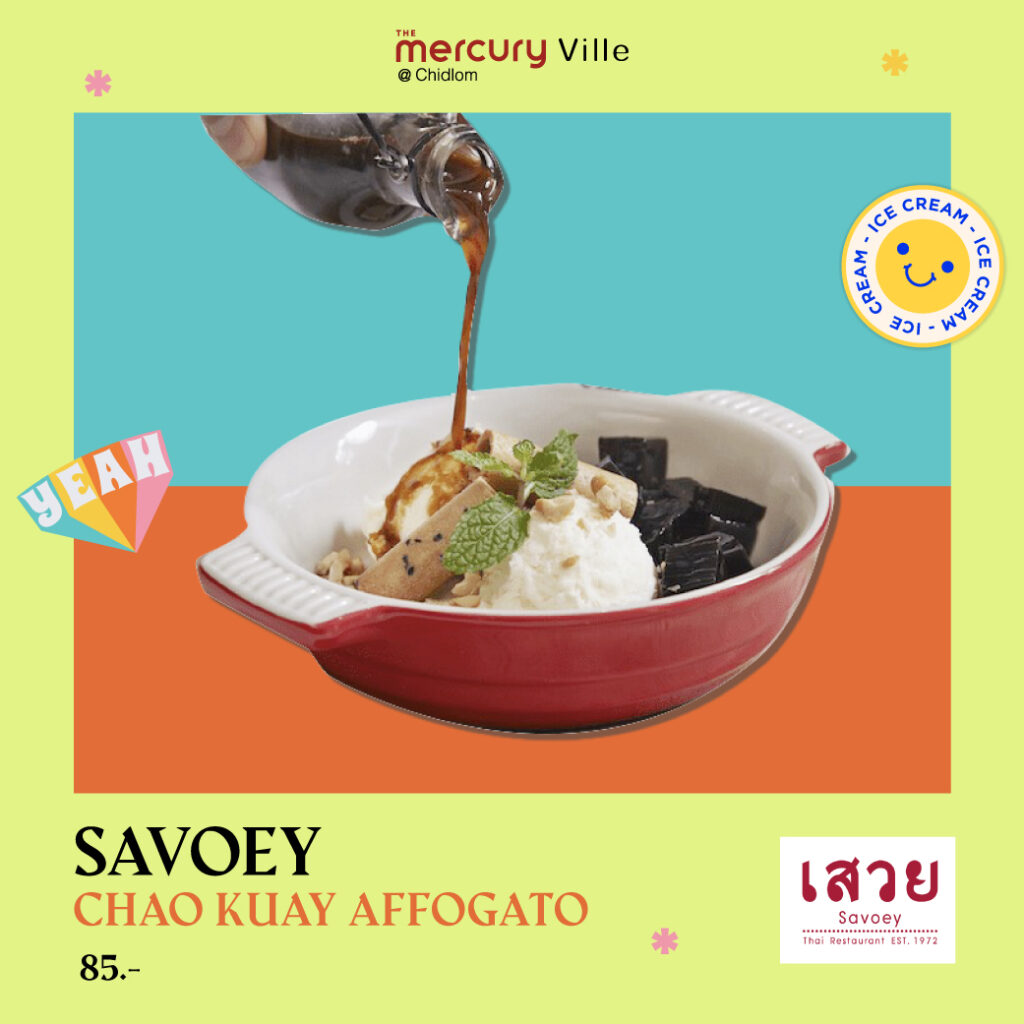 There's nothing that can comfort our deflated souls more than the secret recipe of coconut milk ice cream from the sweets shop that guarantees it to be aromatic, creamy, and just the right amount of sweetness. The menu is served with sweet sticky rice and topped with roasted sesame seeds.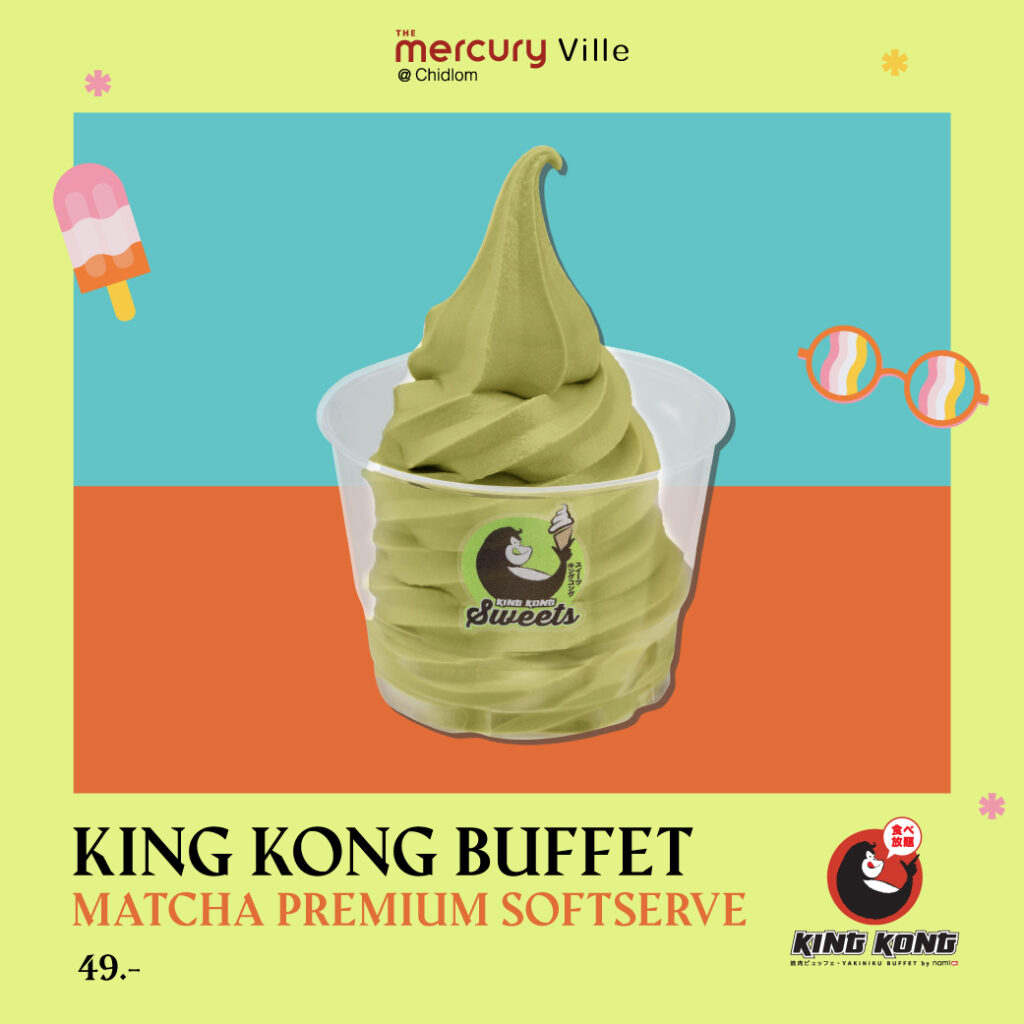 Intensely flavored Mat Cha ice cream that touches everyone's hearts. Come in a grab-and-go cup, Mat Cha of premium quality will soothe us every morning, noon, and night. Expect 4-5 cups a day without getting tired of it!
share