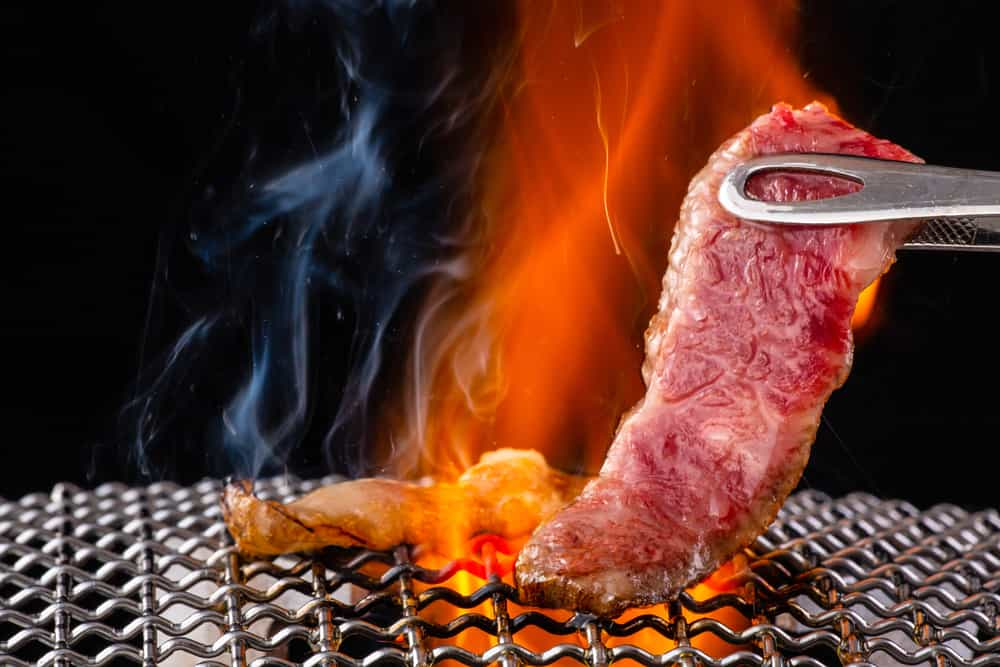 Mouthwatering Buffet Restaurants at The Mercury Ville
Now, when there are so many delicious restaurants, people are often tempted to seek out new gastronomic adventures. For those seeking value and delicious meals, the answer is visit a buffet restaurant. These establishments offer a large selection of food at a fixed price. 
The Mercury Ville shopping mall is the perfect choice for those seeking buffet restaurants near Chidlom station. Today, we would like to introduce three buffet restaurants in a mall next to Chidlom, The Mercury Ville shopping mall. It offers great food quality and value for your money.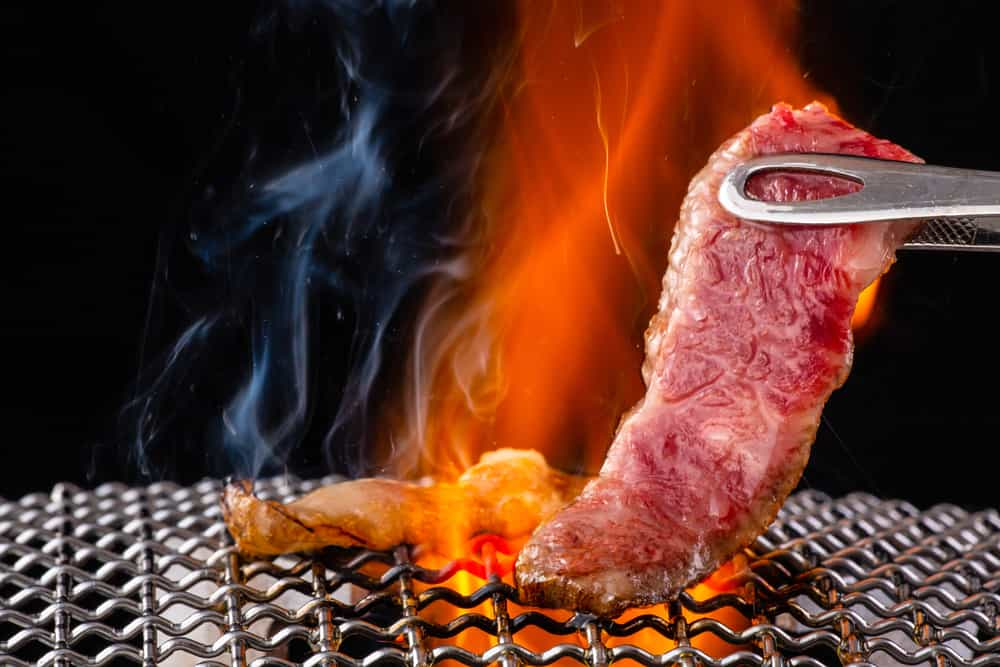 1. Kingkong Buffet
Kingkong buffet has been a popular buffet restaurant in the mall for decades. Despite its competition getting tougher, the restaurant remains a crowd favorite among the mall's patrons when it comes to grilled food with a huge selection to choose from. The price offers value and quality because the restaurant uses fresh and high quality ingredients.
The highlight of the restaurant is that it has several locations around Bangkok. But the one that stands out most is located next to Chidlom BTS Station. Located on the third floor of The Mercury Ville @ Chidlom, it's conveniently located when traveling from the BTS or Skywalk where both are connected directly to the mall. This branch has recently relocated from Langsuan, which is Kingkong Buffet's first outlet that grew in popularity through word of mouth and cemented the restaurant's reputation as one of the best.
An important thing that everyone can agree on when visiting the restaurant is its meat menu. It features fatty beef, beef strips, tenderloins, gyutan, lamb and fresh seafood just to name a few. Some must-try items on the menu are the river prawns, New Zealand mussels, and salmon fillet, which is delicious when grilled on the charcoal grill. Everything is paired perfectly with their delicious dipping sauce that enhances the grilled flavor further.
To top it all off, they also have a sinful dessert menu that will be sure to whet the appetite of anyone with a sweet tooth. Some highlights of the dessert menu include red bean mochi, ice cream and shaved ice. It is truly a place for food lovers to bask in an array of delicious food at affordable prices. The restaurant has conveniently priced its buffets to fit every preference and budget;
The Original Buffet 629++
The Superior buffet 799++
The Platinum Buffet 999++
The Ultimate Premium Buffet 1499++
All buffets come with a two hour time limit. For more inquiries or table reservations, please call 02-252-1325.
2. Mongkok Sukiyaki
Many people are already familiar with the name 'Mong Kok', the central commercial district of Hong Kong. In addition to being a famous shopping destination, there is also an authentic sukiyaki restaurant that has garnered such infamy that most people would pause their shopping just to experience it. Now you can enjoy the same delicious sukiyaki right here in Bangkok.
The Mongkok Sukiyaki is located on the first floor of The Mercury Ville next to BTS Chidlom. The restaurant is our top pick in this list given the numerous positive reviews it has received. Thais are big fans of Hong Kong cuisine.
The restaurant at Mercury Ville has a food bar that's packed to the gills with quality fresh food. You can choose from an eye-popping variety of seafood, meats, and vegetables. Some of the highlights include scallops, shrimps and jellyfish. And best of all, there'll be no squabbles over an overflowing hot pot as every customer receives their very own hot pot to brew their delicious meals at their own pace. This is one of the restaurant's biggest selling points.
The restaurant offers great value for money at just 549++ baht per person. You have a time limit of 105 minutes to complete your meal. Allowing you to enjoy with your family and friends at a leisurely pace. If you're keen to visit, you can call 02-252-9989 for reservations. Keep in mind that due to its popularity, you might have to wait in line for an hour or more if you arrive without a reservation.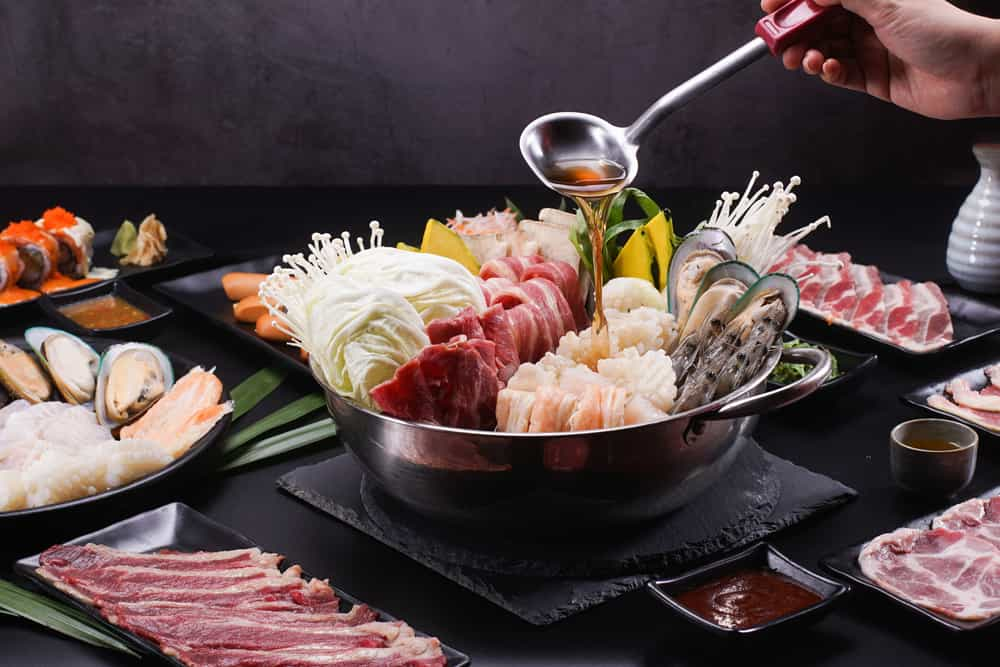 3. Kagonoya
Kagonoya is a shabu shabu buffet restaurant near Chidlom station that has garnered a popular reputation. It comes with a variety of menus and has distinguished itself from the competition by offering a wide selection of its menu. The highlight of the menu is the high quality beef it offers that are taken from cows that are raised organically which lends them a soft and tender texture.
Established in 1990, the Kagonoya shabu shop has had a long history in Japan. Japan is the origin of the shabu shabu concept and is known for using extremely high-quality ingredients. Only selecting the best from each harvesting season for all its ingredients. And cooking each item meticulously to extract maximum quality from each.
The restaurant has opened many branches around the world. And its Thailand branch is conveniently located on the second floor of The Mercury Ville @ Chidlom shopping.
Kagonoya is known for its broth that has been simmered for long hours to produce a pleasant aroma. Other highlights are its range of dipping sauces. There's a wide selection for carnivorous folks who enjoy their meat. You can have a choice of Australian, US or Japanese Wagyu beef. Dipping the high quality beef in the special Osake-style broth is a match made in gluttonous heaven.
There's a variety of menus and prices for you to choose from and includes sashimi, sushi and tempura with more than 60 appetizers to choose from:
Standard Shabu Shabu 549++
Premium Shabu Shabu 749++
Platinum Shabu Shabu 949++
The buffet has a time limit of 105 minutes.
If you want to experience this delicious shabu shabu with a long history of delivering gastronomic bliss, you can inquire or reserve a table at 02-658-5911.
Be sure to try out these three buffet  restaurants near Chidlom station! They are conveniently located near the city and you can avoid the traffic by using the BTS and getting off at Chidlom station. Once there, the station is connected directly to The Mercury Ville @ Chidlom via a walkway.
share