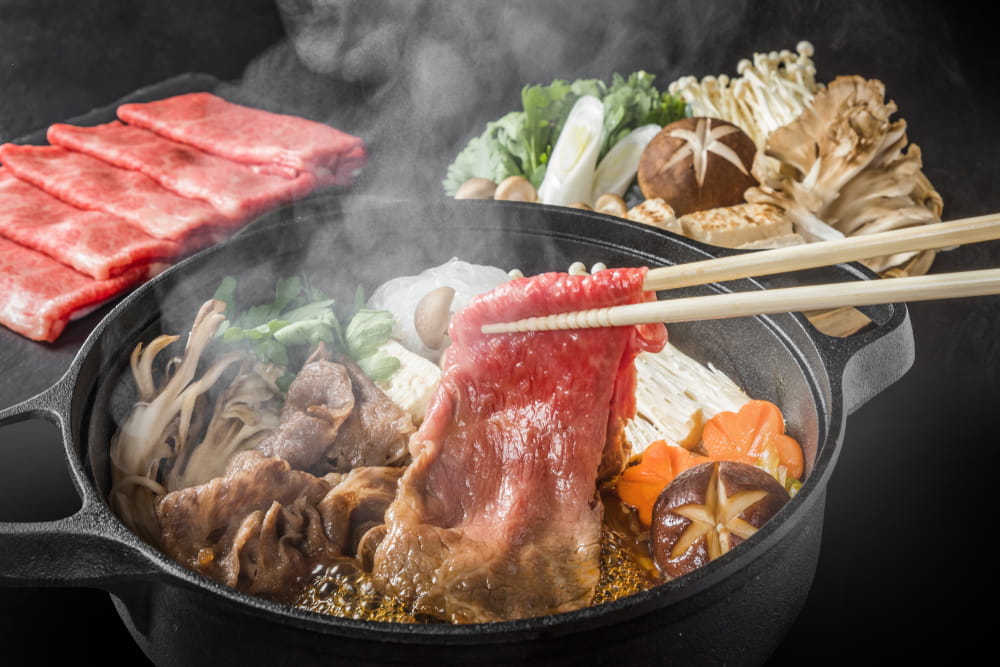 3 Unlimited Yakiniku and Shabu Shabu Buffet Restaurants Reviewed
Chidlom is the central business district in Bangkok, filled with high-rise office buildings and delicious restaurants and cafés. Here you'll find lots of wonderful unlimited yakiniku (BBQ) and shabu shabu (hotpot) buffet restaurants that provide great value for money and taste.Today we'll review what we consider the three best yakiniku and shabu shabu buffet restaurants in the Chidlom area that you can't afford to miss!
Kingkong Yakiniku Buffet
Kingkong Yakiniku Buffet has been in the Chidlom area for over 20 years. It remains a customer favorite despite there now being several brands of yakiniku restaurants in the city. Customers love the great food quality, taste, and affordable prices.
Kingkong buffet serves premier meat selections such as Karubi, Sirloin Tip, Rousu, Gyu Tongue Shio Sauce, and Lamb. Customers will also enjoy the fresh seafood, including river prawns, New Zealand mussels, and salmon.
The aromatic smell of grilled food on charcoal is guaranteed to ignite your appetite. Check out the signature sauce from Kingkong that matches nicely with the proteins on offer. Leave room at the end of the meal for green tea ice cream, and anmitsu.
Nowadays, you'll find Kingkong Yakiniku Buffet at The Mercury Ville @ Chidlom on the 3rd floor, which is easy to access from BTS Chidlom station. The restaurant's 2-hour time limit is more than enough to savor the variety of meat on offer. Choose from:
The Original Buffet THB 629 ++
The Superior Buffet THB 799 ++
The Platinum Buffet THB 999 ++
The Ultimate Premium THB 1499 ++
If you want to try this yummy restaurant at The Mercury Ville @ Chidlom, please contact the restaurant on 02-252-1325 for more information.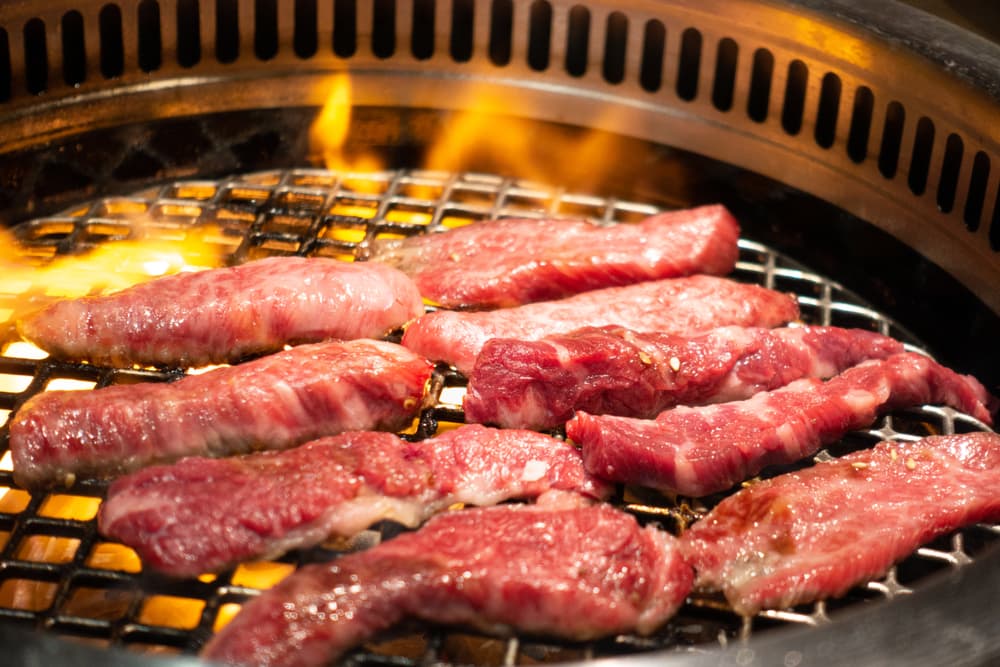 Mongkok Sukiyaki
If you've tried Sukiyaki in Mongkok, Hong Kong, you may already know how yummy it is. However, you don't need to fly to Hong Kong to have it anymore because you can now find traditional sukiyaki Hong Kong-style at Mongkok Sukiyaki restaurant.
Mongkok Sukiyaki in The Mercury Ville @ Chidlom is another highly-recommended restaurant. Even though it brings the tastes from Hong Kong, you'll see from the long queues that Thai people love it just as much.
The endless items on the menu include beef slices, pork slices, shrimp, squid, razor clams, clams, scallops, jellyfish, meatballs, and vegetables. Moreover, they offer several soups, such as deep-sea fish soup, bamboo lining soup, young coconut soup, and mala soup. Once you add your chosen ingredients to the tasty steaming soup, you'll soon realize that you don't need to fly to Hong Kong for a taste explosion!
Enjoy Mongkok Sukiyaki with friends and family for 1.45 hours for just THB 549++. For more information and to make a reservation, please contact 02-252-9989.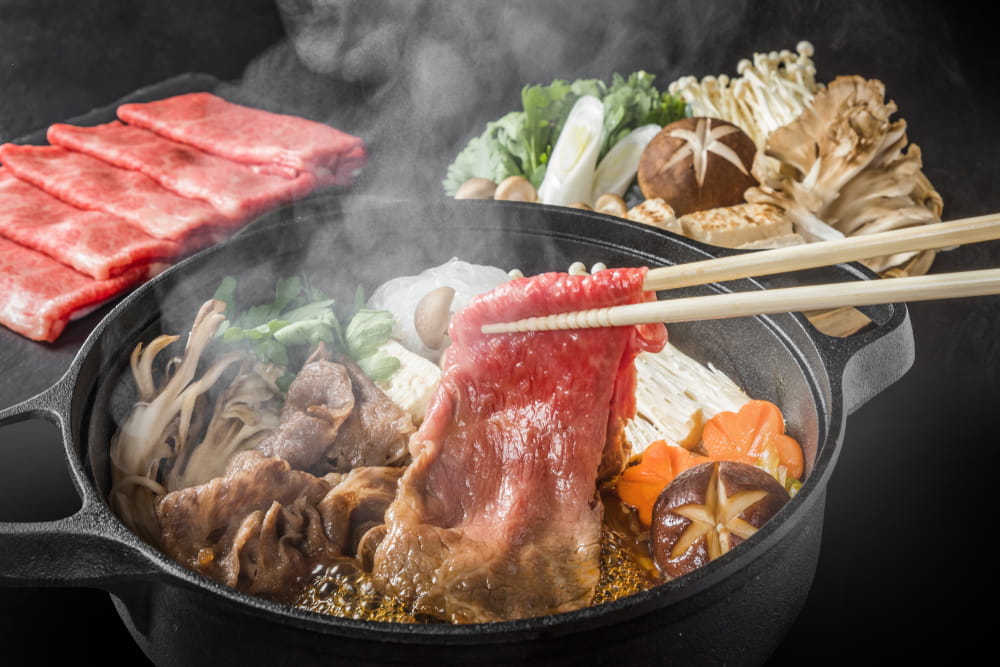 Kagonoya
Today, shabu shabu restaurants are highly competitive. Restaurants need to create strong branding to be able to compete. In addition, the restaurant must have outstanding qualities to remain front of mind. One of the top shabu shabu restaurants in Bangkok is Kagonoya.
Kagonoya is a shabu shabu restaurant that originated in Osaka, Japan, in 1990. The signatures of Kagonoya are the rich soup and high-quality ingredients, including beef from cows fed in the natural environment.
Kagonoya became popular in the market when it expanded its branches into Thailand. The restaurant is now located on the 2nd floor of The Mercury Ville @ Chidlom. Kagonoya serves
Osaka-style soups, including Tonkotsu soup that provides rich broth and the aromatic smell of spareribs.
Kagonoya's buffet is limited to 1.45 hours, and the price is highly competitive, starting at THB 549++ for the basic option or THB 749++ for the premier option. For more information and to make a reservation, please contact 02-658-5911.
These three wonderful restaurants are all located at The Mercury Ville near BTS Chidlom station. It is very easy to visit and enjoy the many shopping and dining experiences on offer.
share