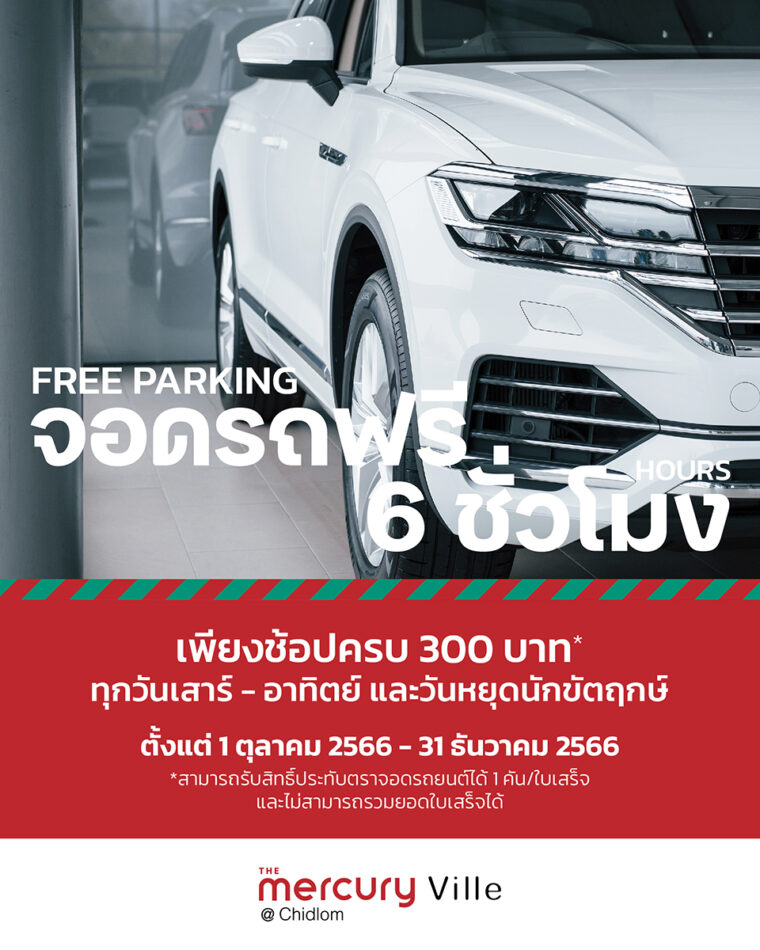 Free Parking 6 Hours from October 1, 2023 – December 31, 2023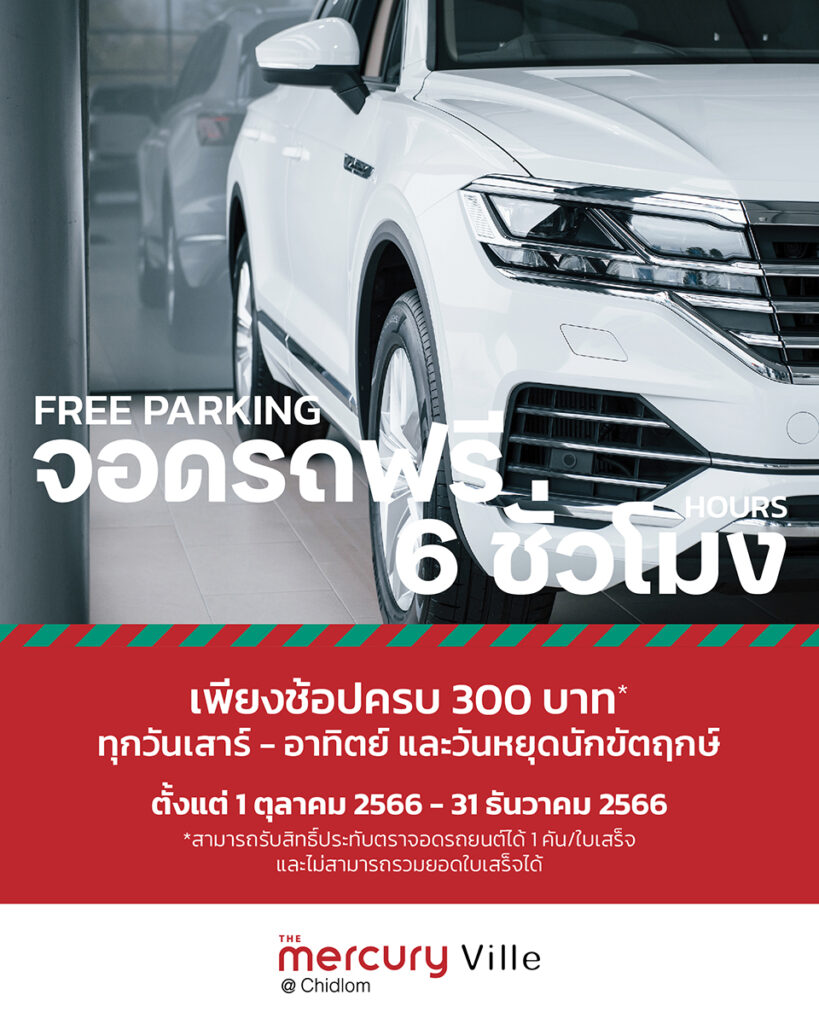 Enjoy your day at The Mercury Ville @ Chidlom. Get the privilege of free parking for 6 hours!* (including the first 3 hours)
Simply present a receipt of your purchase of goods and/or services totaling 300 Baht or more at The Mercury Ville @ Chidlom on Saturdays, Sundays, and public holidays from October 1, 2566, to December 31, 2566, only.
*Terms and conditions:
Present your receipt to get the car parking ticket stamped at the Information Counter on 1st Floor, The Mercury Ville @ Chidlom.
Each receipt is eligible for parking privileges for one car, and receipts cannot be combined.
For more information, please contact the Information Counter at 02-658-6218.
share