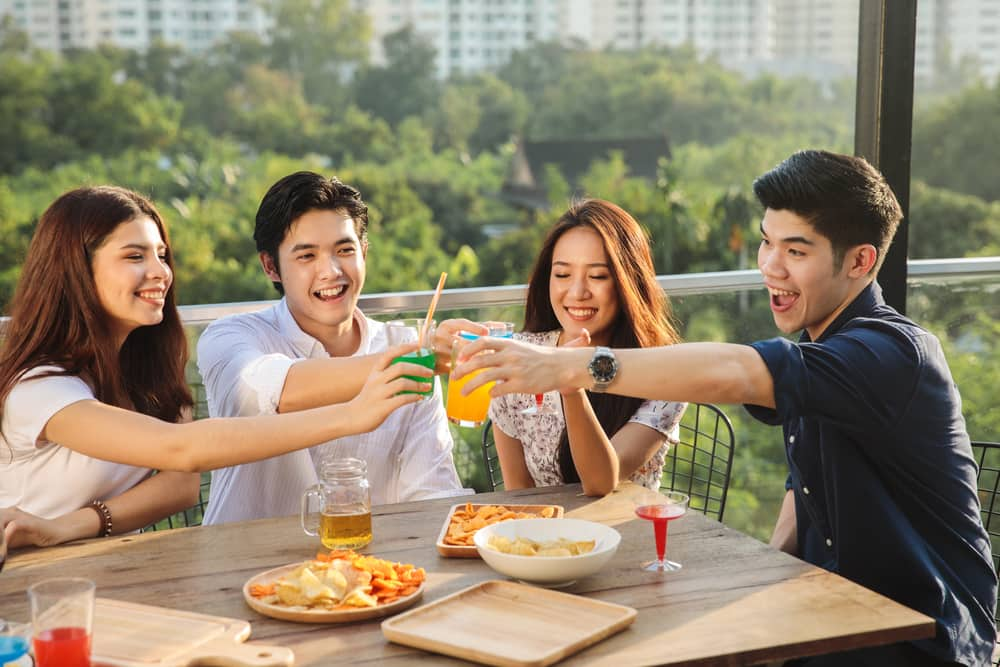 Places to Hang Out Near Chidlom BTS Station
Chidlom is a great central place to meet up with friends and family in Bangkok. What's more, it's easily accessible by BTS, which means it's super-easy to enjoy the many excellent restaurants located in the vicinity without braving the Bangkok traffic. Today we'll recommend four restaurants for you to check out next time you're in Childom – all located at The Mercury Ville mall.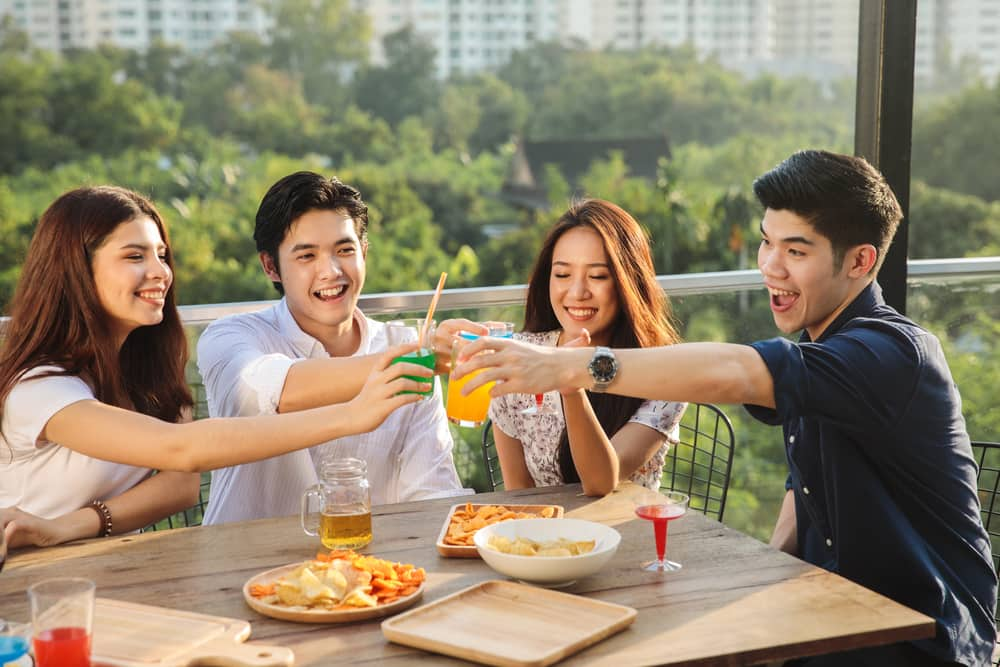 1. On The Table
On The Table serves delicious fusion food, snacks, and beverages. The Japanese decoration style and chilled music create a wonderful atmosphere to enjoy a bite to eat with friends.
On The Table serves up western and Asian food, including rice, noodles, steak, pasta, salads, pizzas, and sushi. Leave room for desserts, including toast, ice cream, waffles, and warm soft-baked cookies. Vegans and vegetarians will feel at home here with the many menu items on offer.
2. getfresh
getfresh uses fresh, clean ingredients to create dishes that are cooked to order. Located on the 1st floor of The Mercury Ville mall near Chidlom BTS, the style of the restaurant is simple and clean to match the restaurant's food offering. The freshness of the ingredients is the focus at getfresh. This is a great place to go with friends or family with dietary requirements, as they serve vegan, keto, plant-based, and dairy-free meals.
Menu options include salads, sandwiches, soup, pasta, steak, poke bowls, and burritos, plus healthy desserts and drinks, including juices, tea, coffee, fruit salad, and mango pudding.
3. Mongkok Sukiyaki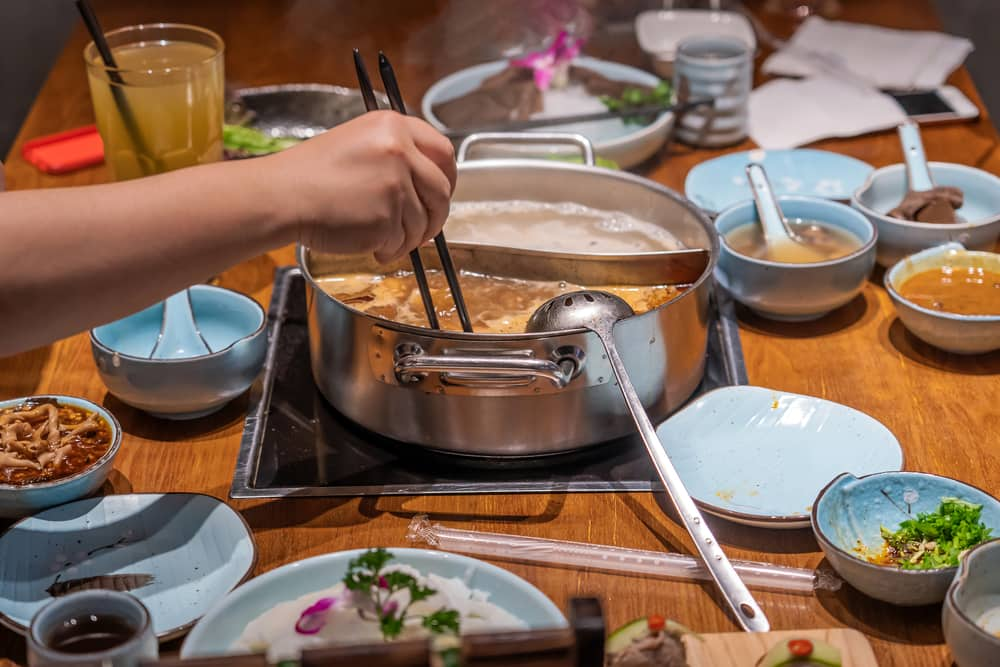 Mongkok Sukiyaki is a Hong Kong style sukiyaki buffet for real food lovers. It's a beautiful dining experience to enjoy with friends.
Mongkok Sukiyaki's hotpot buffet serves high-quality ingredients from around Thailand. Their signature soup is mala soup which is ideal for spice lovers. Their tasty desserts include fruit, ice cream, and mini cakes.
4.Taco Bell
Our final recommendation is Taco Bell. This Mexican fast food joint serves up classic Mexican food, ideal for a low-cost dinner with a group of friends. The signature menu item at Taco Bell is, of course, their tacos, which come in crispy and soft varieties packed full of tasty sauce, meat, and fresh vegetables. They serve a range of salads, burritos, and nachos as well.
If you are looking for casual dining options in Chidlom, we recommend The Mercury Ville mall for various food options to please any group of friends. The Mercury Ville is where you can hang out together and enjoy Japanese, Thai, Mexican, and buffet-style food within easy reach of the BTS. Plus there's easy parking for drivers, too!
share