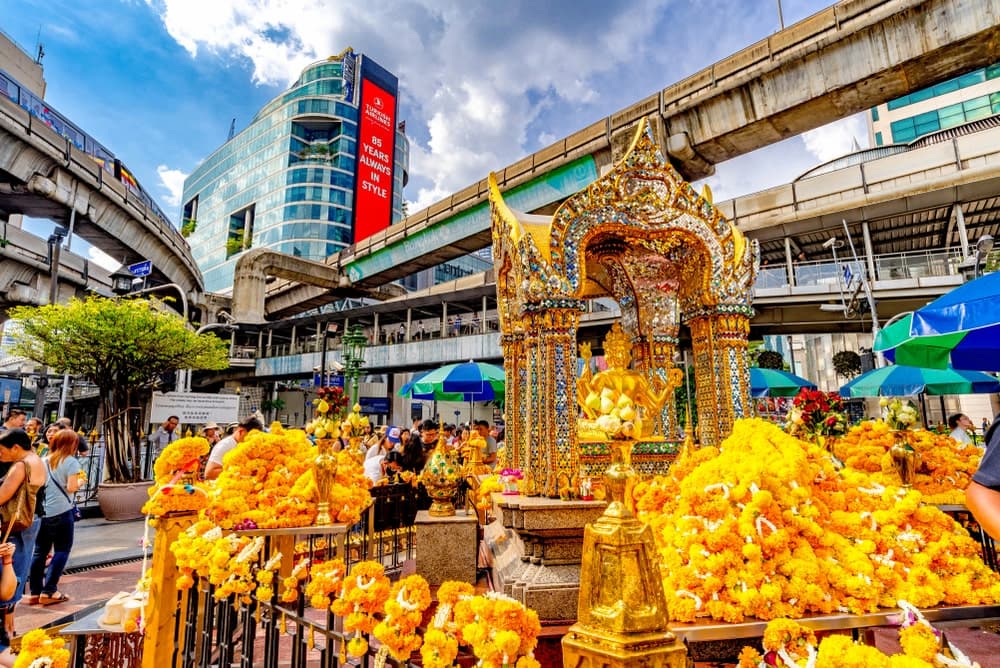 6 Shrines Place in Ratchaprasong and Chidlom Area
Praying to the gods for luck and prosperity in life is very common in most religious cultures, including Brahmanism-Hinduism. There are six well-known shrines in the Ratchaprasong area which people visit for blessings in love, career, and wealth. All these shrines are located close to each other, which makes it easy to travel between them. Let's explore them in further detail.
6 Shrines Place in Ratchaprasong and Chidlom Area
1. Ganesha Shrine: CentralWorld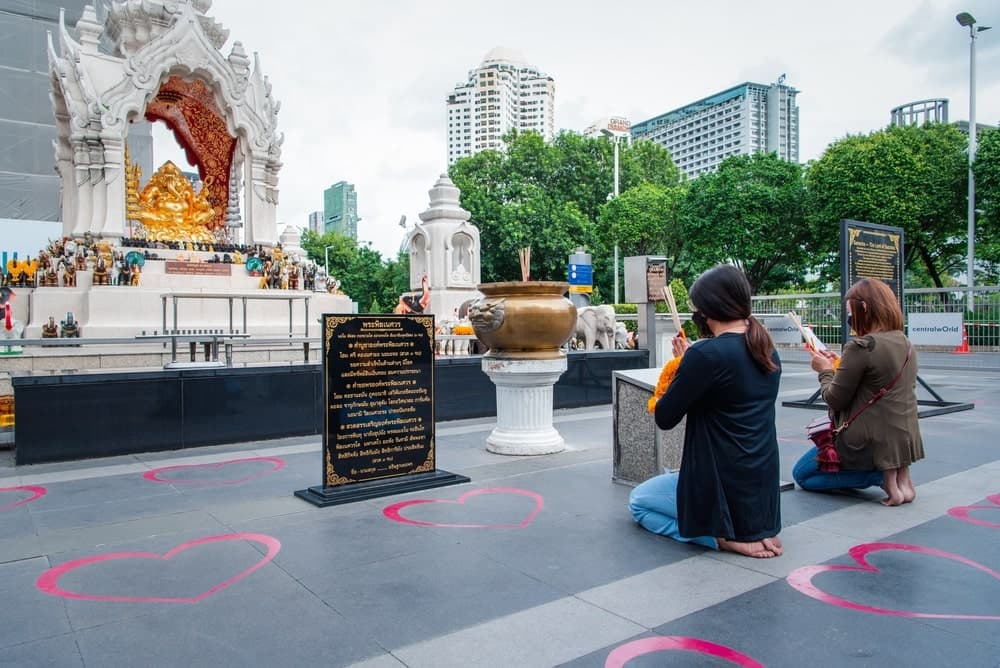 Our first shrine in Chidlom to mention is Ganesha at CentralWorld. Lord Ganesha is the god of success and wisdom, and patron of arts, removing obstacles in work, education, and other areas.
2. Trimurti Shrine: CentralWorld
After worshiping the Ganesha god, the Trimurti shrine is next. Trimurti is the trinity of supreme gods such as Brahma, Vishnu, and Shiva. Trimurti provides success in all aspects, and the one in front of CentralWorld is especially for love.
3. Umathevi Shrine: Big C Ratchadamri
Across the road from CentralWorld at Big C Ratchadamri, the Umathevi shrine can be found. Umathevi is the god of destiny, virtue, and evil protection. People often pray for love here.
4. Lakshmi Shrine: Gaysorn Village
Lakshmi shrine is at Gaysorn village, which you can walk to from Big C Ratchadamri via the SkyWalk. Lakshmi is the goddess of wealth, fertility, and prosperity, and people often ask her for money, fortune and love. She is the wife of the great god Vishnu.
5. Jatu Lokapala Shrine: Gaysorn Village
Jatu Lokapala Shrine is in the same area as Lakshmi Shrine. Jatu Lokapala is the world's guardian who protects and looks after humans. People often pray for work, health, and luck here.
6. Erawan Shrine: Grand Hyatt Hotel Bangkok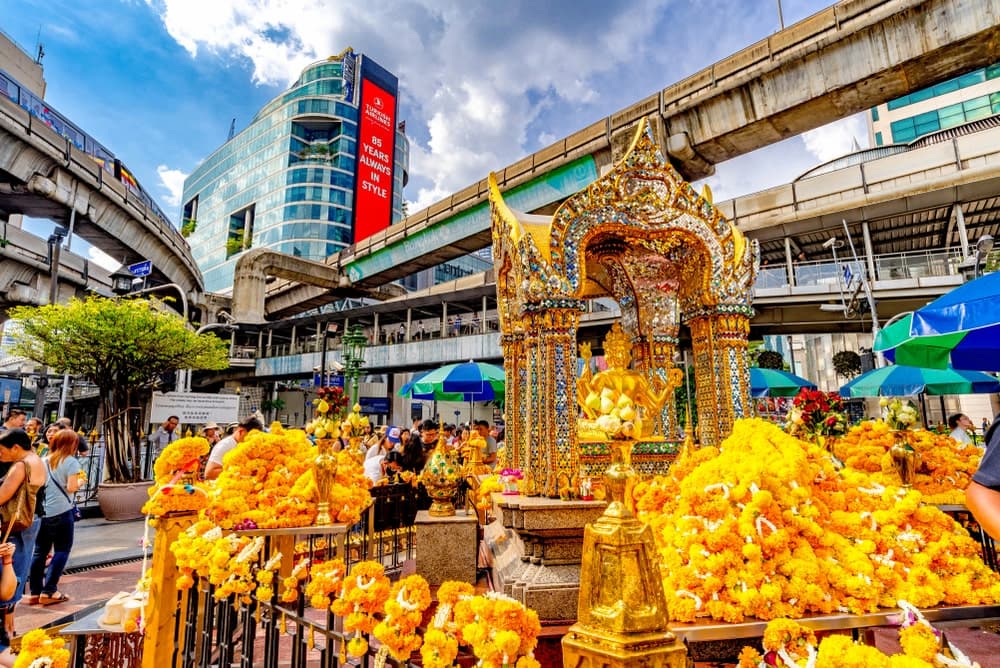 The last shrine on our list is the Erawan shrine beside Grand Hyatt Erawan. Brahma is a four-faced god. The first face provides success in work, the second is about assets and property, the third is about health and love, and the fourth is about fortune and money.
How to Pray and Ask Gods for Help
Start the day by praying to Ganesha
Chant Ratanattaya Vandana 3 times and the Ganesha mantra, then other mantras
Offer sacrifices of snacks, fruits, flowers, and beverages
Dress up in colorful clothes to show respect and celebrate the gods
After making merit, visit Mercury Ville @Chidlom next to Chidlom BTS for various food options, including Thai, Japanese, and Western restaurants, or simply a brilliant coffee at one of our many cafes.
share