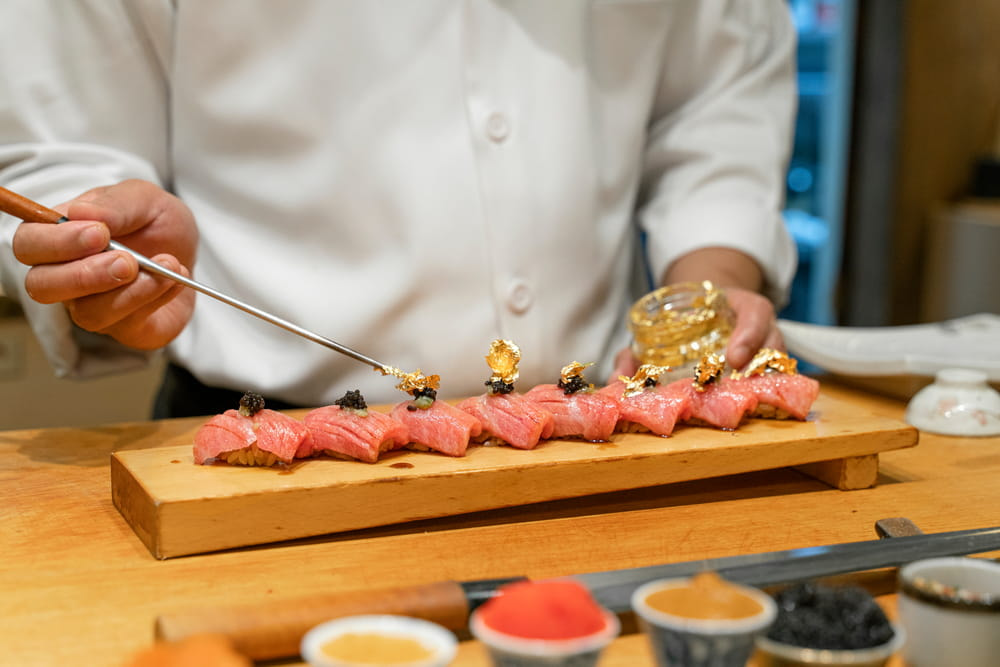 Omakase Etiquette Guide
Japanese food is one of the most popular cuisines among Thai people, especially sushi and maki. Lately, we have started to hear more about another style of Japanese dining – Omakase. This is a must-try dining experience for foodies. To get the most out of this unique experience, we have written this handy guide to teach you how to eat omakase properly.
What is Omakase?
Omakase is a style of Japanese where the customers leave it up to the chef to decide the menu using the ingredients they have available to them each day or each season.
Omakase dining is a premium dining experience in which the chef hand presses sushi or seasons the dishes in front of diners. Generally, the restaurant limits the number of seats and reservations are required in advance. It's important for customers to be aware of and follow omakase dining etiquette.
How to Eat Omakase
Do's for Omakase Dining
Reserve your table ahead of time, as you may not be able to dine without a reservation.
When making a reservation, inform the restaurant if you have any allergies or dietary restrictions so that the chef can adjust the menu for you.
Be punctual at the restaurant because each Omakase dish will be served to customers at the same time.
Dress appropriately to show respect to the chef and the restaurant.
Take off your shoes (if the restaurant requires you to).
Avoid disturbing others by dining quietly.
Omakase is served in bite-sized portions, so take time to enjoy each dish to show respect to the chef and the ingredients.
Compliment the chef and taste of food after dining to show respect.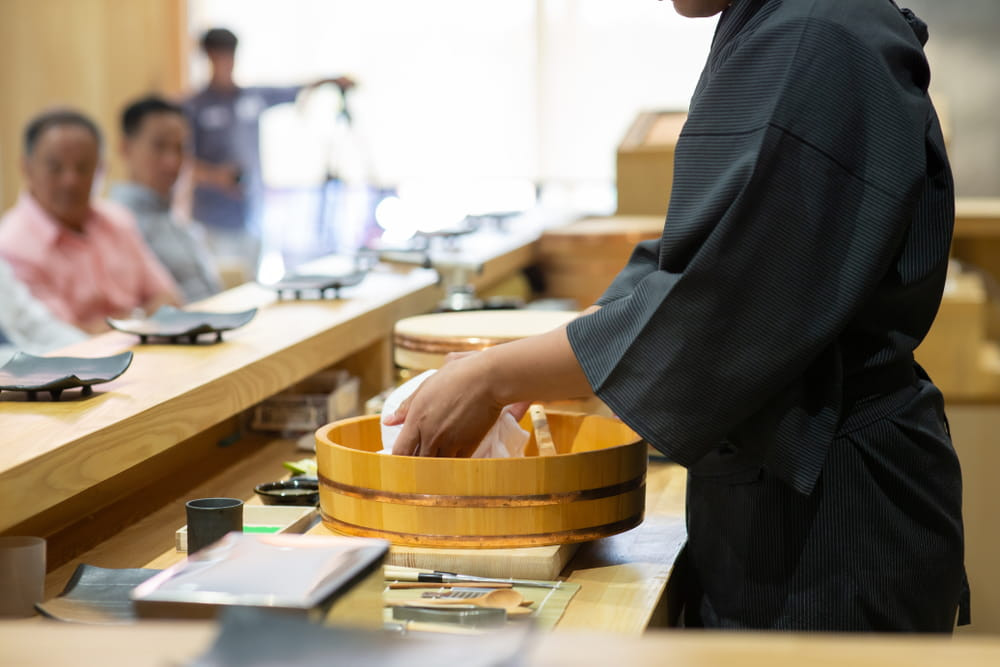 Dont's for Omakase Dining
Do not wear perfume or smoke before dining at an Omakase restaurant because the smell will disturb other customers and the ingredients.
Avoid talking or being on the phone while dining.
Do not take photos or videos without the chef's permission.
Seiryu Sushi at The Mercury Ville @ Chidlom
If you're now craving an Omakase dining experience in Bangkok, visit Seiryu Sushi at The Mercury Ville @ Chidlom.

Seiryu Sushi is a well-known Japanese restaurant in the Saladaeng area, which opened more than 11 years ago before opening another branch at The Mercury Ville @ Chidlom. Seiryu Sushi is well-known for serving fresh, clean, and tasty dishes with premium service in a luxurious style.

Enjoy flavorful Japanese foods such as ramen, udon, sushi, or Omakase at The Mercury Ville in Chidlom, where you'll find a number of Japanese dining restaurants. We're located next to BTS Skytrain exit three at Chidlom station, and parking is also available if you're traveling by car.
share