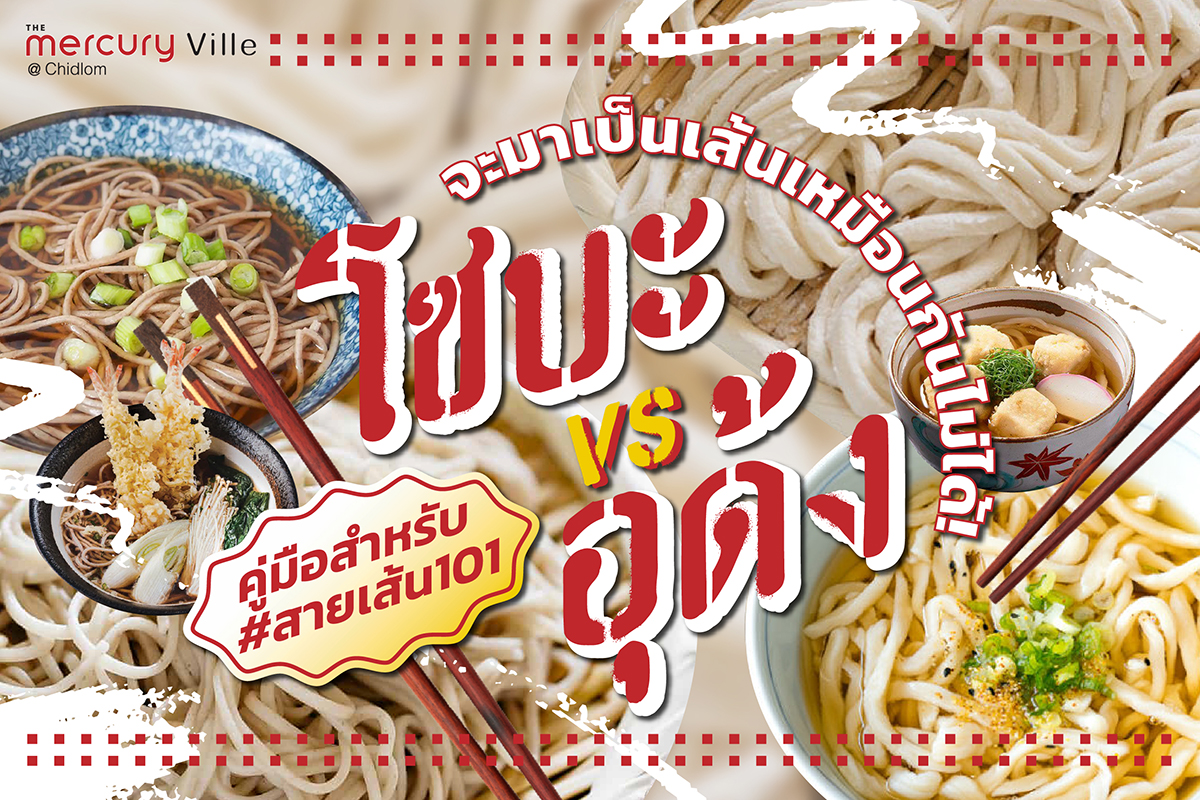 Japanese Cuisine 101: Soba vs Udon
Soba and Udon aren't the same. Today, we will introduce the differences between Soba and Udon, the two types of noodles that are loved by people all over the world. Also, we will also recommend two famous and excellent restaurants that not only offer great taste but also guarantee the authenticity of the noodles at The Mercury Ville @ Chidlom.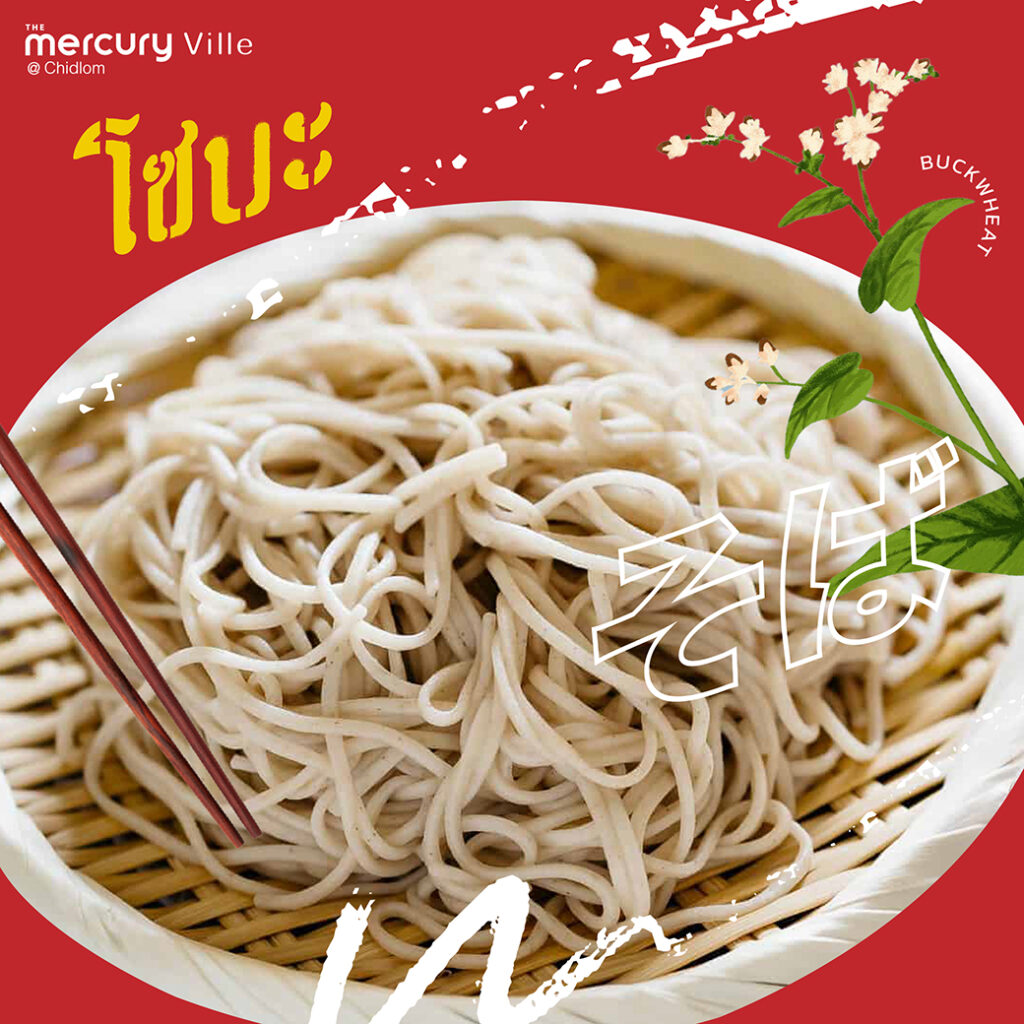 Many people may not know that the word Soba referring to this type of noodle originally comes from the name of the flour made from the seeds of the eponymous Soba plant, also known as Buckwheat in English. This type of flour renders a strong flavor and has high nutritional properties that can help to lower blood sugar levels, making it suitable for those with diabetes. Suffice it to say that eating Soba is not just about consuming carbs, but also like taking care of your body from the inside out!
Mary's Note: Did you know that our familiar Yaki-Soba noodles are not the same as Soba noodles? Yaki-Soba noodles are made from wheat flour and egg and are not in any way related to Buckwheat.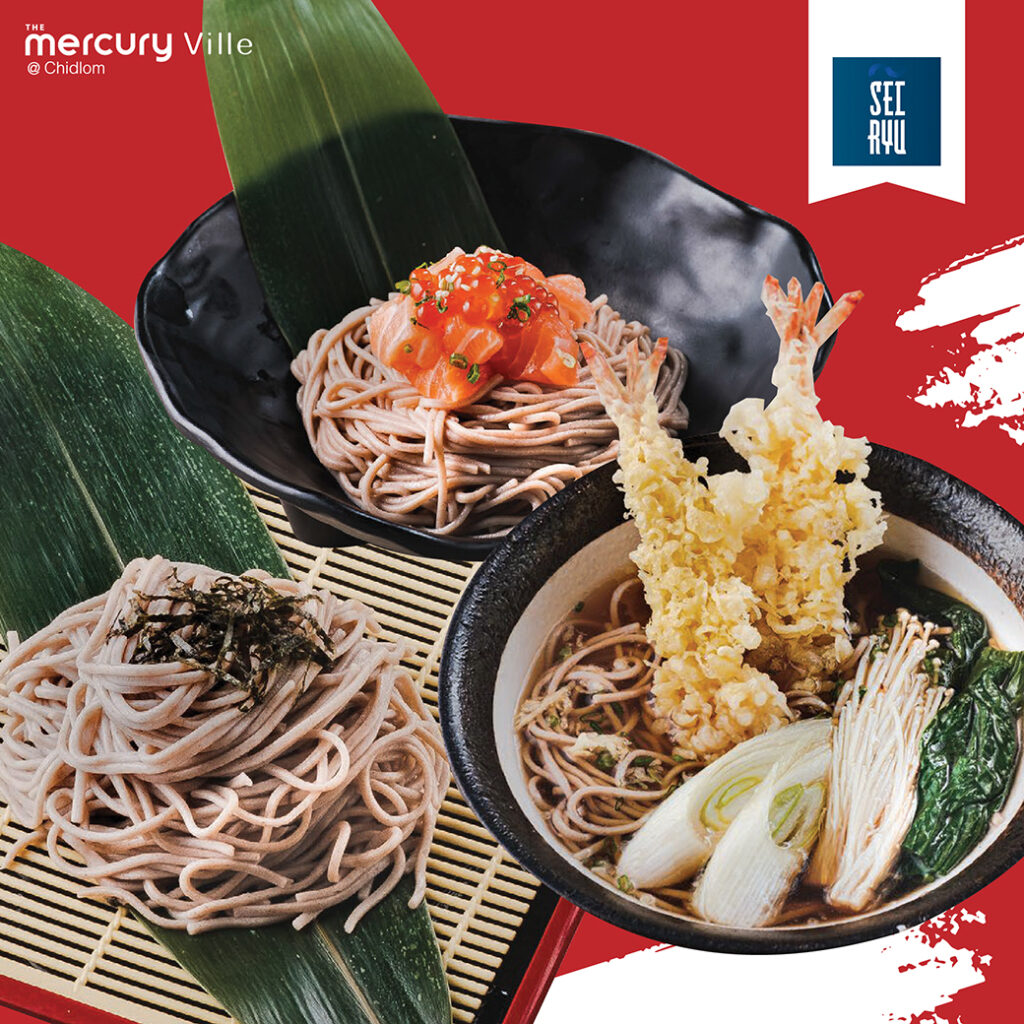 Merry's Pick: Truffle Ponzu Salmon Cold Soba
Cold soba noodles in truffle ponzu broth and topped with diced salmon and salmon roe. This is the dish that allows you to taste the quality of soba noodles that gets boiled to perfection.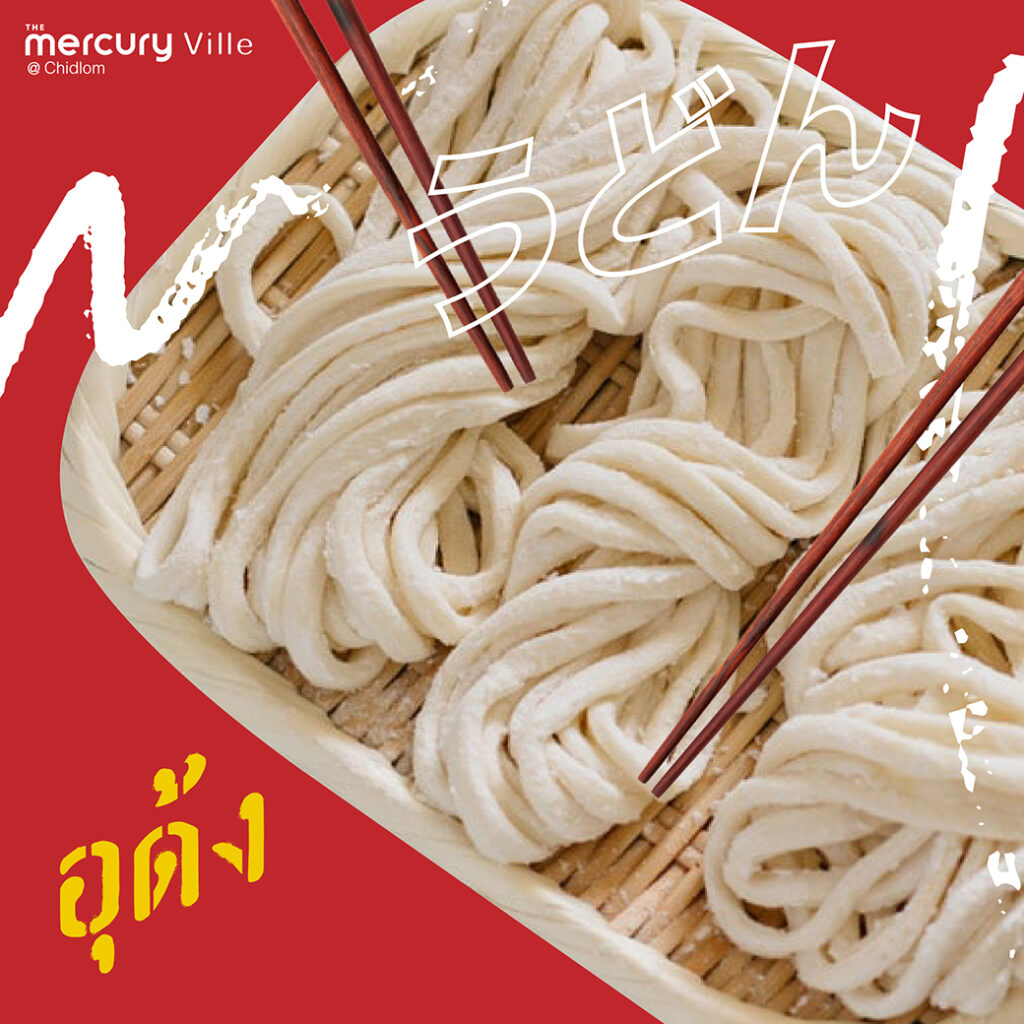 Let's talk about udon noodles. The noodles are originally made from wheat flour kneaded with salt. Like other types of noodles, they have the characteristic shape, thickness, white color, smooth surface, and soft texture. The distinctive feature of these noodles is their unique flavor that can enhance the taste of any dish they are used in. It's also worthy to note that the ability to absorb and intensify the flavor of the other ingredients in the dish is remarkable, making each bite of udong noodles a flavorful experience.
Mary's Note: In 100 grams of udon noodles, there are 57 grams of carbohydrates, while soba noodles have only 27 grams. For those who are concerned about and monitoring their blood sugar and weight, soba noodles are surely a recommendation.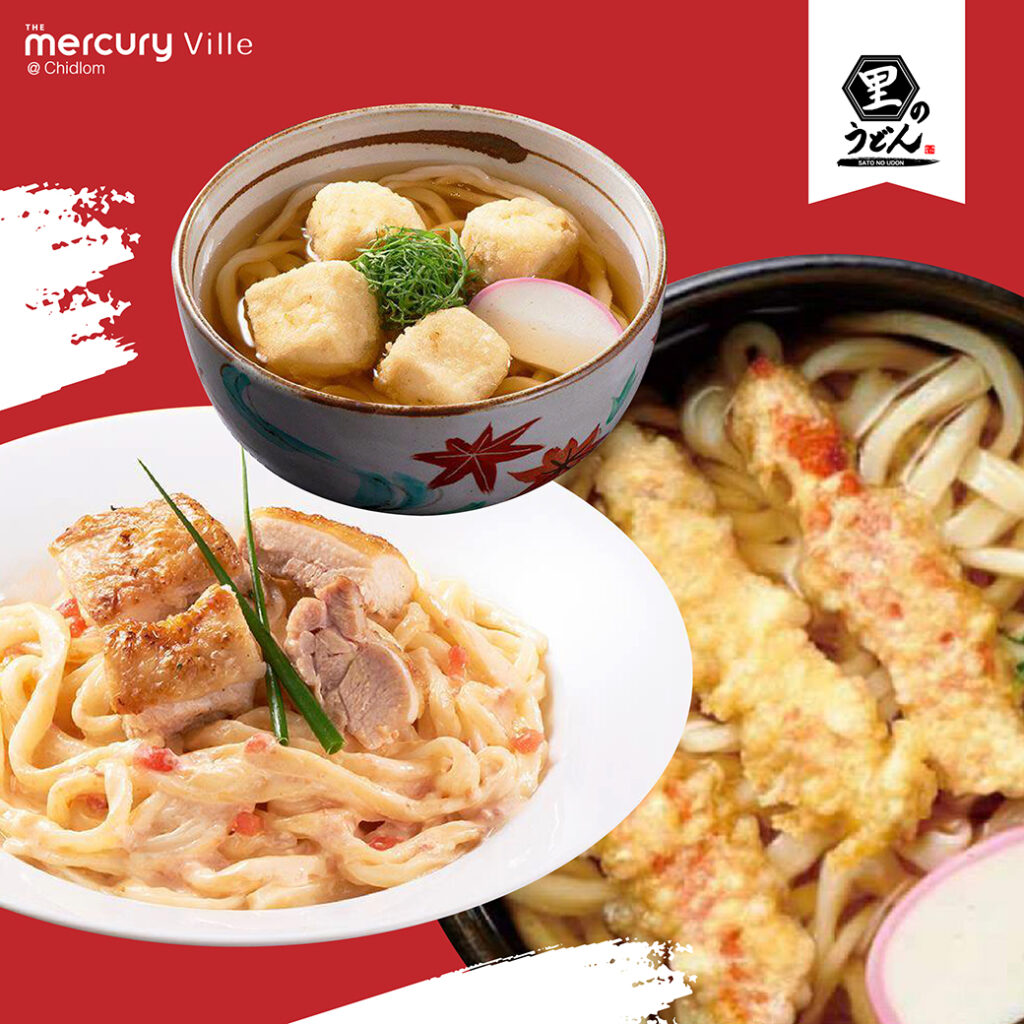 Merry's Pick: Creamy Tomato Sauce Udon Noodles with Chicken
These bouncy and soft udon noodles are mixed with tomato sauce made in the house, giving a gentle sweetness and freshness, ultimately balancing the richness of the rich cream sauce. Topped with deep-fried chicken cuts, this dish is loved by everyone, from kids to adults.
share