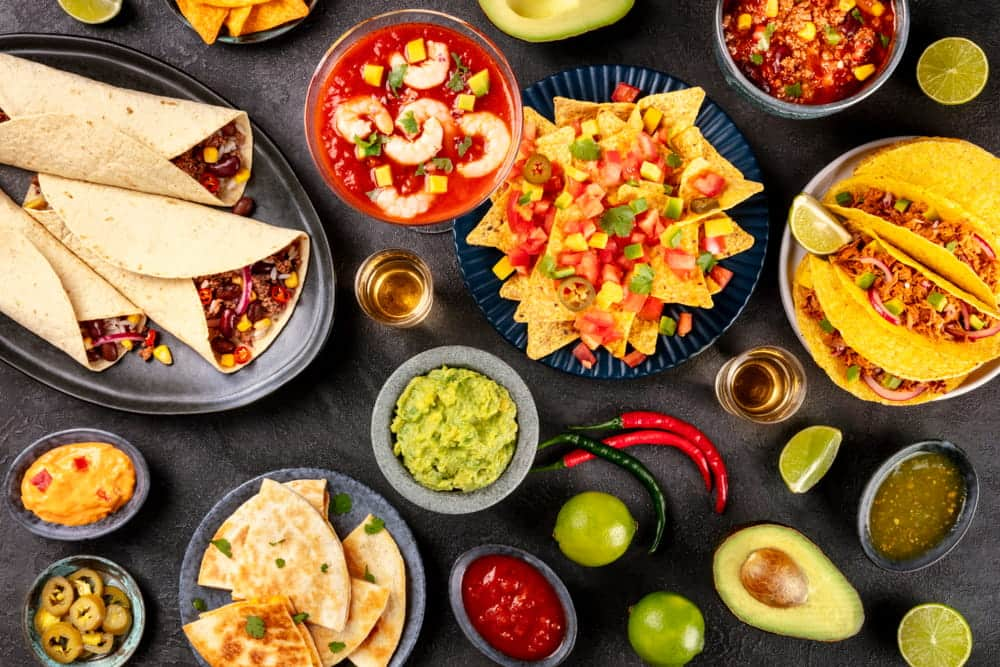 Must-Order Mexican Menu Items
So, what is "Mexican food"? It is a popular cuisine renowned for its bold and flavorful taste, comparable to Thai cuisine. Using a variety of ingredients, including meat, vegetables, beans, and sauces that blend so well together, Mexican food has won a special place in the hearts of many. For anyone who hasn't tried it yet, today we have a list of must-order Mexican menu items along with a top recommendation for an accessible Mexican restaurant. This is likely to be the start of your love affair with Mexican food!
Must-Try Mexican Menu Items
There are many Mexican dishes that are popular in Thailand and worldwide. Today, we will take a look at them more closely, with our list of the 7 must-order Mexican menu items. Let's check them out!
Tacos
Tacos are probably the most well-known Mexican food. They are crisp-fried or baked tortillas in the shape of a bowl. They're then filled according to your preference with meat, fresh vegetables, cheese and sauces.
Burritos
A burrito is a pan-fried or grilled flour tortilla filled with Mexican-style seasoned meat and other fillings such as rice, beans, various veggies, and rich-tasting sauces. Burritos are wrapped tightly so that they can be easily held to eat. Not only are they tasty, but burritos also provide great nutrition as they contain carbohydrates, vitamins, and fiber.
Guacamole
Guacamole is a Mexican dip made of mashed avocados, tomatoes, onions, lime, salt, and chilies. The ingredients give it the subtly nutty flavor from avocados, sourness from lime and tomatoes, and spiciness from chilies. Guacamole is often eaten with nacho chips or tortillas, and it can be added to a burrito or tacos as well.
Nachos
Nachos are a popular Mexican snack made of tortilla flour cut into squares and crisp-fried. They are usually covered with cheese, veggies, beans, and seasoned mince or meat cut into small pieces, and then topped with sauces. You can taste the crispy texture of the tortilla chips, the richness of the cheese, and the spiciness of various sauces in each bite.
Quesadillas
Quesadillas are a popular Mexican main dish made with 2 tortillas filled with seasoned meats, veggies, cheese, and sauce, then fried or baked until the cheese melts. Quesadillas are an easy-to-eat dish that kids and adults alike love, thanks to the salty and rich taste of the cheese and the unique flavors of the fillings.
Enchiladas
Enchiladas are rolled tortillas filled with ingredients, such as seasoned meats, onions, and veggies, which are then fried or baked. They can be covered with a spicy sauce and usually topped with cheese.
Tamales
Tamales are a corn dough filled with seasoned meats and ingredients like beans, veggies, and cheese, wrapped in a banana leaf or corn husk, and then steamed or baked until cooked. Tamales are often eaten with various Mexican-style sauces, particularly on New Year's Day, as they are believed to be a sign of wealth and prosperity.
Where to Try Mexican Food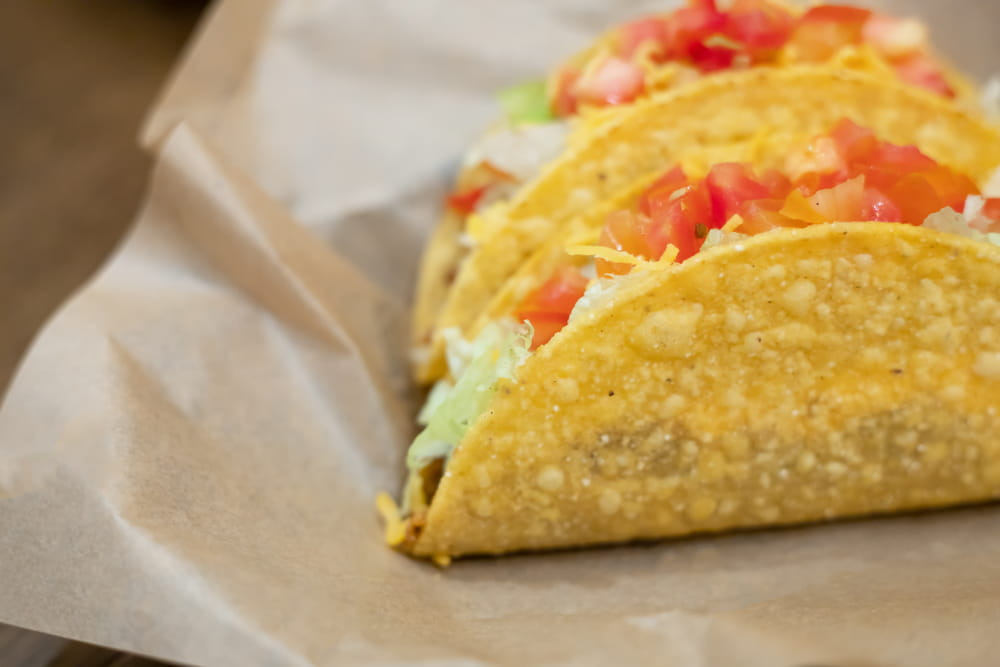 Now that you know the best Mexican dishes to try, we recommend you visit a fast-food-style Mexican restaurant, such as Taco Bell, which now has several branches in Bangkok. It serves the authentic flavors of Mexican cuisine prepared using high-quality ingredients but at an affordable price.

If you want to try easy and affordable Mexican food with various menu items to choose from, visit Taco Bell Chidlom at The Mercury Ville @ Chidlom – a mall close to Chidlom BTS Station providing convenient access, parking, and many other dining options to cater to every taste.
share