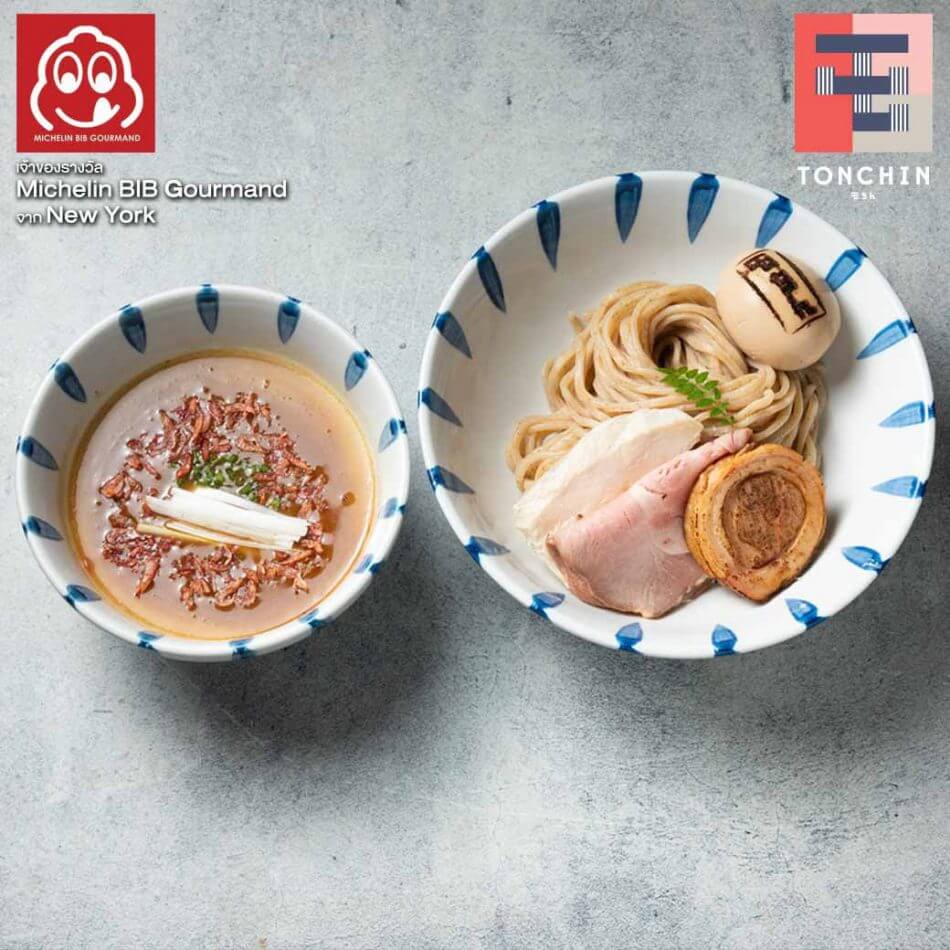 Chidlom's 3 must-try restaurants to enjoy an authentic Japanese taste
Chidlom stands strong as one of the Bangkok's most popular districts best known for its wide variety of well-established and prestigious restaurants serving various cuisines to meet all different appetites in this highly multicultural melting pot. Easily reachable by BTS Chidlom station, The Mercury Ville @ Chidlom is situated right in the middle of Chidlom intersection where you can enjoy a bunch of delectable dishes from well-renowned restaurants the world over. Here are some of our recommended Japanese restaurants to help guide you to feel how Chidlom district actually works.
---
Tonchin Ramen | 1st Floor, The Mercury Ville @ Chidlom
What's left to be said about this critically acclaimed, Michelin-lauded ramen house? Tonchin Ramen has offered premium ramen bowls since 1992 with its earned NYC's Bib Gourmands as a milestone to guarantee the quality you could expect and enjoy.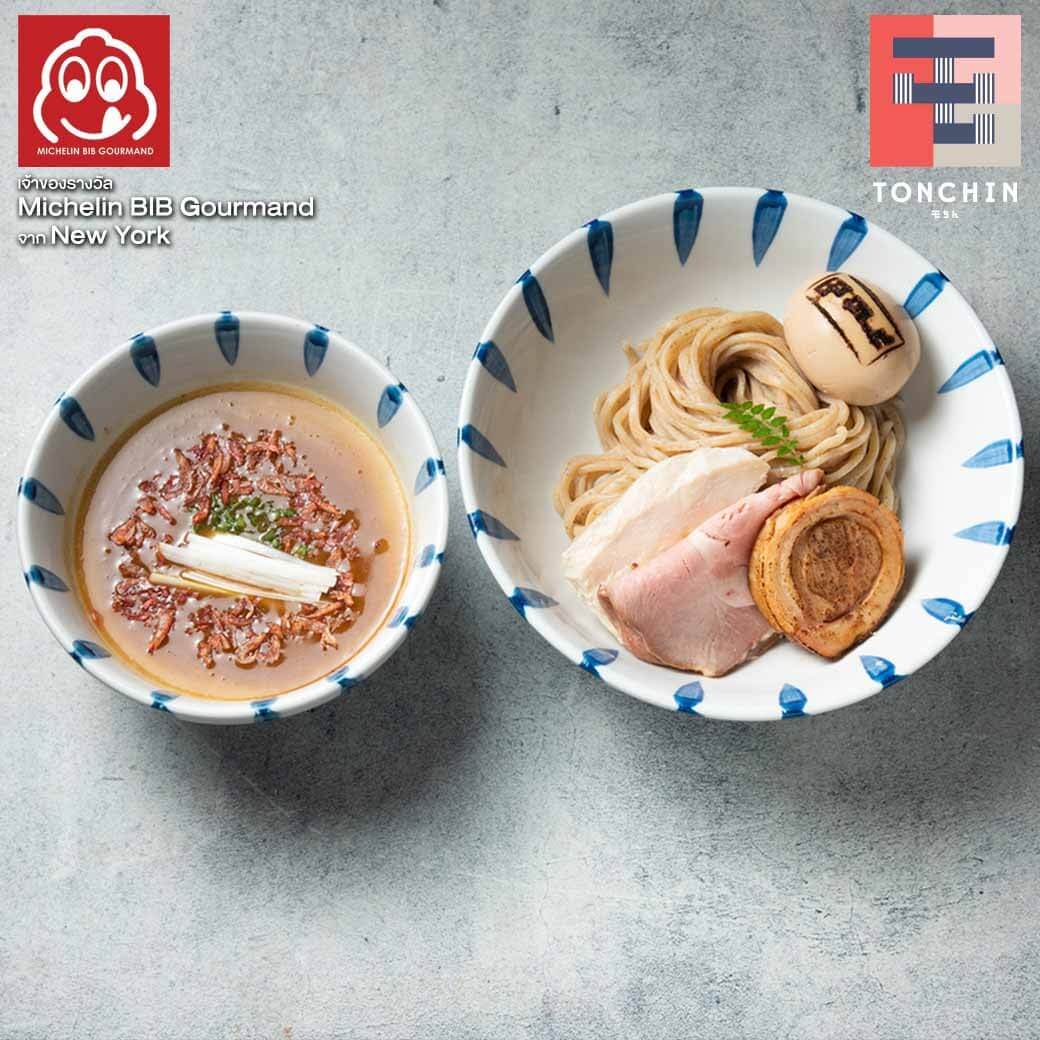 Spearheaded by its rich tonkotsu broth, Tonchin Ramen offers such Tokyo-style ramen as "Tonchin Noko Tsukemen" served with homemade noddles and a bevy of mouthwatering toppings. Go for the smoked chashu or sous vide chicken add-ons to amp up your meal. Bursting with sheer umaminess, the signature "Tsukemen", a noodle bowl eaten after being dipped in a separate bowl of broth, limits up to only 20 servings per day starting from 02.00 PM onwards.
---
Seiryu Sushi | 2nd Floor, The Mercury Ville @ Chidlom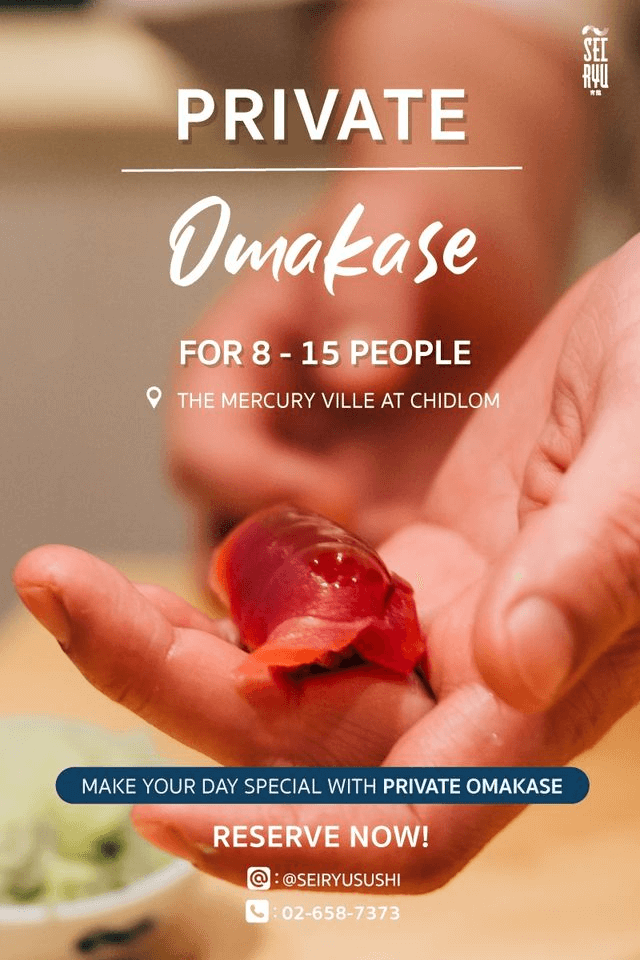 No stranger to sushi aficionados, Seiryu Sushi Curated directly from Japan's Tsukuji famous fish market, the ingredients promise top-notch quality for the sake of its omakase style.
When it comes to restaurants near BTS Chidlom, many people will definitely think of the Omakase course at Seryu restaurant, because they offer Omakase courses at an affordable price using high-quality ingredients, which can perfectly convey the taste and stories of the ingredients. Those who want to try an Omakase course at a reasonable price can contact and book a Private Omakase with this Japanese restaurant in Chidlom.
---
Kagonoya | 2nd Floor, The Mercury Ville @ Chidlom
End your meal with a bang at Kagonaya, a top-notch Japanese restaurant in the Chidlom area that caters to foodies with their incredibly worthwhile promotion of 20% off every day, all day, exclusively at The Mercury Ville @ Chidlom! Premium shabu-shabu lovers can indulge in a variety of mouth-watering Japanese-style dishes.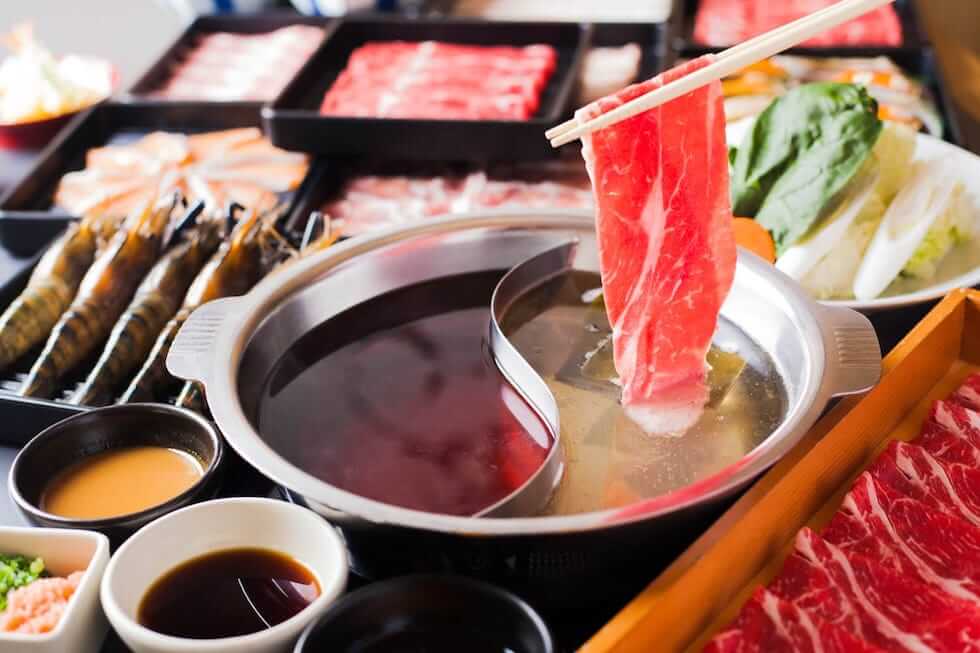 The shabu-shabu here starts at 699++ baht per person. There are a lot of food menu options to choose from, whether it's premium beef or pork dishes. You can indulge in the ultimate premium experience with the Kago Wagyu Outside, US Short Plate, Aussie Beef, Kurobuta, and Bacon menu items.
The meat lovers should try the Platinum menu at a starting price of 899++ baht per person. Unlimited orders of the most popular meats including Kago Wagyu Topside, Kago Angus Chuck Roll, Kago Wagyu Outside, US Short Plate, and Aussie Beef, along with rich soup and authentic dipping sauce. Plus, there's a sushi parade, salmon sashimi, tempura, kushiyaki, and a variety of Osaka-style snacks to choose from without limits. It can be said that this is a hot pot restaurant in the bustling area that is always packed with people waiting in line.
share