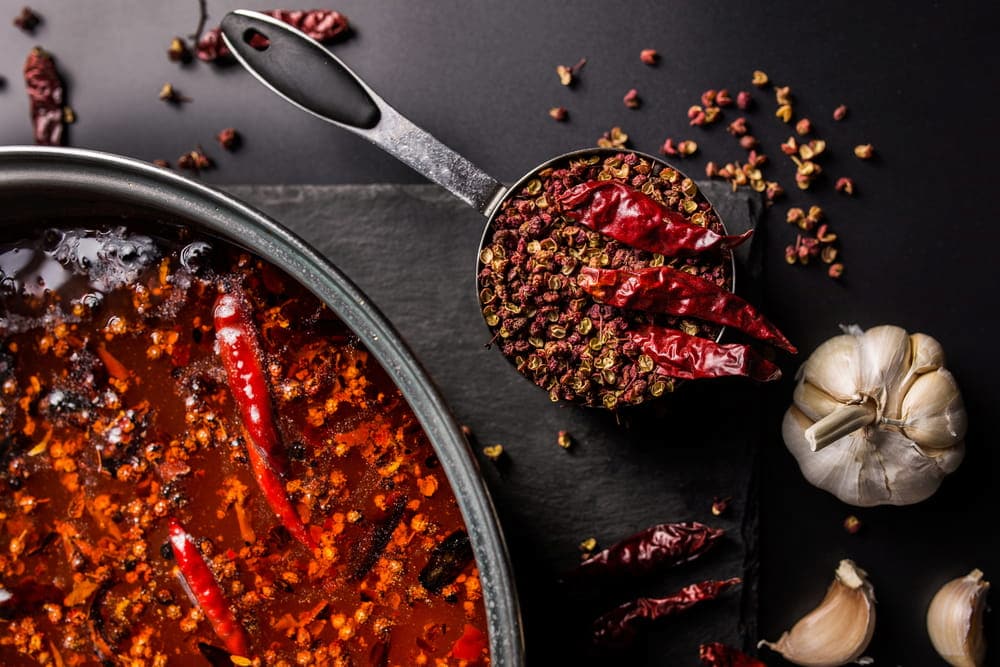 Everything You Need to Know about Mala and Must-Try Mala Menu Items!
Nowadays, most people have heard of mala thanks to its popularity in hotpot restaurants. However, how many people know what exactly mala is and why it is so delicious for Thai people? Today, we will unlock the secret to this delightful taste!
What Is Mala?
Mala is the traditional flavor of Szechuan cuisine in China. The main ingredient is Szechuan pepper (hua jiao), which has a spicy-numb flavor when simmered with other spices together in oil. The word 'mala' is derived from 2 Chinese words: 'ma' (麻), which means 'to numb' and 'la' (辣), which means 'spicy'. This is because it produces a spicy, numbing sensation in the mouth when eating. Originally, mala was used as a seasoning for meat and vegetable barbecue items. Nowadays, it is used in various recipes, including mala hotpot, mala noodles, and mala barbecue. In addition to its delicious taste, mala has a lot of health benefits, such as
Boosting your blood circulation
Burning fat
Relieves pain
Strengthens your immune system
However, eating too much mala can cause side effects like canker sores and diarrhea. Therefore, you should eat it in moderation, and if you're having mala hotpot, don't drink too much of the soup!
What Is Mala Made of?
The main ingredient of mala is Szechuan pepper (hua jiao), which gives mala its spicy-numb flavor. Szechuan pepper is ground and added to mala sauce or directly to the food. Other ingredients that add spiciness and a nice aroma to mala sauce or mala dishes include dried chilies, ground pepper, cloves, sesame oil, chili oil, and cilantro. In addition to these main ingredients, others may be added, such as:
Vegetable oil: the main ingredient used to simmer the mala mixture
Beef bone marrow to add richness and a nice aroma
Fermented bean curd to add richness and a nice aroma
Cooking wine to add a nice aroma
The combination of these flavors gives mala rich and mellow flavors, plus the characteristic spicy-numb sensation. It's no wonder that mala has become so popular, making those who've tried it crave more.
Mala Menu Items
Mala barbecue
Mala barbecue, or mala shao kao (麻辣烧烤) in Chinese, looks like a typical barbecue with various ingredients like meats, vegetables, and processed food like sausages, meatballs, and crab sticks, skewered and grilled. Mala barbecue is then topped with sauce and mala spice mix to add a spicy-numb flavor.
Stir-fried mala
Stir-fried mala, or mala xiang guo (麻辣香锅), is a dry version of hotpot prepared by stir-frying mala ingredients together with mala sauce in a pan over a high heat. Stir-fried mala can be prepared quickly and tastes best with rice.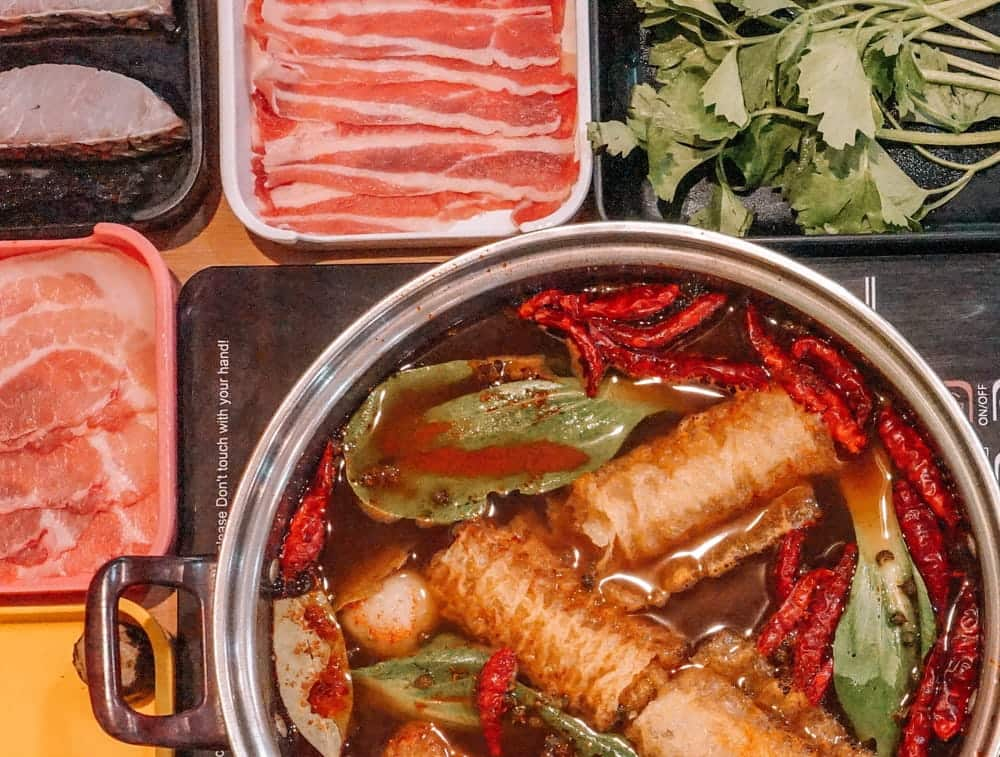 Mala hotpot
Mala hotpot, or mala huaguo (麻辣火鍋), is a hotpot with a mala soup base. You can put your favorite ingredients in the pot and boil the meat in it, which isn't different from how you normally eat hotpot. However, it is typically not a good idea to drink mala huaguo soup due to its very spicy and oily flavor.
Authentic Mala Restaurants for Beginners!
Mongkok Sukiyaki
If you want to try mala, you should try it at Mongkok Chidlom Branch. Mongkok Sukiyaki is a Hong Kong-style sukiyaki buffet restaurant serving various choices of soup: coconut soup, abalone mushroom soup, creamy tom yum soup, deep sea fish soup, as well as mala soup, making it a great choice for those new to mala spice. There are also plenty of sauces and high-quality ingredients for you to choose from. You can end your meal with Häagen-Dazs and a wide selection of other delightful desserts.
MALATANG BY 小食记 SAVORY STORY
MALATANG serves authentic mala soup simmered with pork bones and spices for more than 6 hours, giving it a mellow and tasty flavor with a nice aroma. They offer more than 60 types of fresh and premium ingredients, including meats, vegetables, and meatballs. You can also choose the level of numb-spiciness of your soup and season your dipping sauce to your liking.
Enjoy the authentic mala taste at MALATANG BY 小食记 SAVORY STORY and Mongkok Sukiyaki, on the first floor of The Mercury Ville @ Chidlom, near Chidlom BTS Station. And if you're traveling by car, we have plenty of parking spaces available.
share